Main content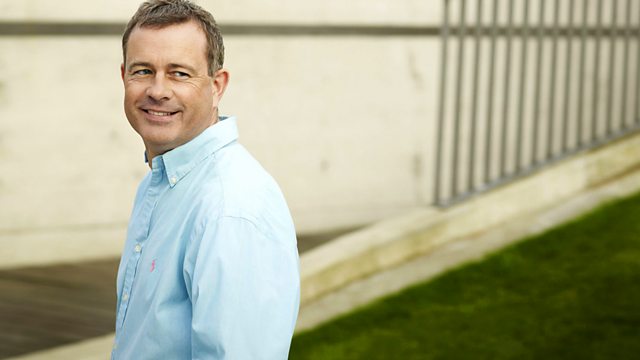 Tuesday - James Jolly
With James Jolly. Liszt: Hungarian Rhapsody No 6. Liszt: Sonetta 47 del Petrarca. Beethoven: Violin Sonata No 6. Sibelius: En Saga. Stravinsky: Symphonies of wind instruments.
James Jolly presents a collection of music composed and performed by emigres and exiles, Beethoven violin sonatas, and recordings by the conductor Ivan Fischer.
Today's highlights include Liszt's Hungarian Rhapsody conducted by Ivan Fischer, a group of three settings of Petrarch, the Italian poet, Beethoven's Violin Sonata No.6 in A and Mendelssohn's Violin Concerto in E Minor featuring the soloist Viktoria Mullova.
10:00
Liszt
Hungarian Rhapsody No.6 in D
Budapest Festival Orchestra
Ivan Fischer (conductor)
PHILIPS 4565702
10.12
Liszt
Annees de Pelerinage - 2eme Annee 'Italie' S.161 (No.4 Sonetta 47 del Petrarca) The Building a Library Choice as recommended in last Saturday's CD Review
10.19
Today's Group of 3 is a collection of Petrarch settings
Peri In qual parte del ciel
Maria Cristina Kiehr (soprano)
Christina Pluhar (harp)
Jean-Marc Aymes (clavecin)
Imke David (bass viol)
RICERCAR RIC219
Landi
A qualunque animale
Stephan Van Dyck (counter tenor)
Christina Pluhar (guitar)
RICERCAR RIC219
Willaert
Quando nascesti, Amor (from Musica Nova)
Singer Pur
OEHMS CLASSICA OC814
10.31
Beethoven
Violin Sonata No.6 in A Op.30 No.1
Gidon Kremer (violin)
Martha Argerich (piano)
DG 4456522
10.54
Sibelius
En Saga Op.9
Philadelphia Orchestra
Eugene Ormandy (conductor)
SONY 88697689752
11.13
Stravinsky
Symphonies of wind instruments
London Symphony Orchestra
Kent Nagano (conductor)
VIRGIN 4821062
11.24
Hans Gal
Three Sketches Op.7
Leon McCawley (piano)
AVIE AV2064
11.31
Mendelssohn
Violin Concerto in E minor Op.64
Viktoria Mullova (violin)
Orchestre Revolutionnaire et Romantique
John Eliot Gardiner (conductor)
PHILIPS 4738722.