Main content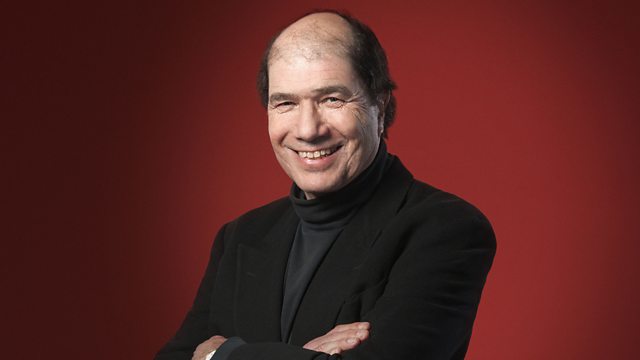 Tim Waterstone
Michael Berkeley is joined by Tim Waterstone founder of UK bookselling chain Waterstone's. His choices include music from Elgar, Puccini, Mahler, Faure, Strauss and Jerome Kern.
Tim Waterstone is the founder of the UK bookselling retail chain Waterstones, which is now the largest specialist bookseller in Europe. He began his retail career in India, and from 1973 to 1981 worked for W H Smith, before founding Waterstones in 1982. In 1998 he became the founder chairman of HMV Media Group, which merged Waterstones and HMV. He has also served on the boards of many arts organizations, including the LPO, The Elgar Foundation, the Academy of Ancient Music, and the Library of King's College, London. He has published four novels, of which the most recent is 'In for a Penny, In for a Pound', and is the chancellor of Edinburgh Napier University.
His musical enthusiasms, which he discusses with Michael Berkeley, focus on vocal music. They embrace Elgar's Sea Pictures sung by Janet Baker, an artist he particularly admires; a carol by Elizabeth Poston (which he loves equally for its words and music) sung by the choir of King's College Cambridge;Doretta's Song from Puccini's 'La rondine', sung by Angela Gheorghiu; the famous Adagietto from Mahler's Fifth Symphony, played by the London Philharmonic Orchestra under Klaus Tennstedt, a conductor whom Tim Waterstone considers one of the greatest of his time; the Pie Jesu from Faure's Requiem; Renee Fleming singing 'Im Abendrot', one of Richard Strauss's Four Last Songs; and Jerome Kern's 'The Way You Look Tonight' sung by Fred Astaire - Tim Waterstone and his wife like to relax by listening to musicals from the golden era.