Main content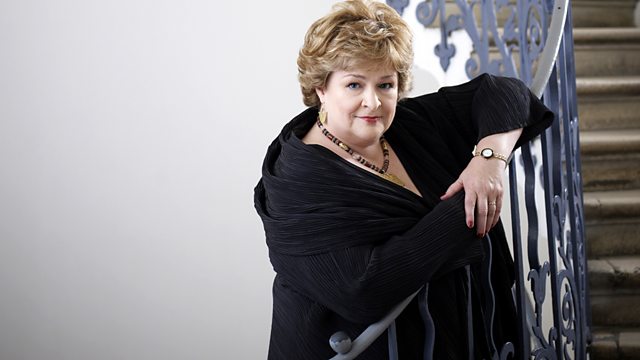 Lully's Bellerophon
Catherine Bott samples Lully's opera Bellerophon with Christophe Rousset, who conducted the first modern performance after finding missing pages of the score in a Paris bookshop.
Catherine Bott samples Lully's opera "Bellérophon" with Christophe Rousset and his group Les Talens Lyriques who recently gave the first performance in modern times of this hugely successful tragedie en lyrique by Lully, in the sumptuous Opera Royal at Versailles, after Rousset's discovery of missing pages of the score in a bookshop in Paris. Rousset talks about his find, and about the qualities that make Lully's opera stand out as a masterpiece.
Lully was one of opera's most significant figures and this opera was one of his most successful. It originally ran for nine months when it was given at the Palais Royal on 31st January 1697. But non-French speaking audiences often encounter difficulties appreciating Lully's dramatic style and some of the subtleties of his declamatory word setting. Rousset offers some insights as to why these pioneering and influential works are worth wider appreciation.
The programme includes comments from Rousset and from Bellérophon himself - tenor Cyril Auvity - as well as highlights from the Versailles performance.
Libretto by Thomas Corneille.
Recorded in the Opera Royal of the Chateau de Versailles, France, and featuring:
Cyril Auvity, Bellérophon
Céline Scheen, Philonoé
Ingrid Perruche, Sténobeé
Jennifer Borghi, Argie/Pallas
Evgeniy Alexiev, Pan/Jobate (Le Roy)
Jean Teitgen, Apollon/Amisodar
Robert Getchell, Bacchis/La Pythie
With the Chamber Choir of Namur and Les Talens Lyriques directed by Christophe Rousset.
Music played:
1. Overture
2. Prologue - Chorus: "Chantons le plus grand mortels"
3. Act 1 Scene 5 - Chorus of Amozones & Soloymes: "Faisons cesser nos alarmes"
4. Act 2 Scene 6 - Scene with Amisodar and Chorus of Magiciens: "Que ce jardin se change"
5. Act 2 Scene 2 - Duet for Bellérophon and Philonoé: "Que tout parle, a l'envy"
6. Act 3 Scene 5 - Sacrificial scene: "Le malheur qui nous accable"
7. Act 2 Scene 3: Bellérophon and Stenobeé: "Ma présence ici te fait peine"
8. Act 5 Final Scene: "Connoissez le fils de Neptune"