Main content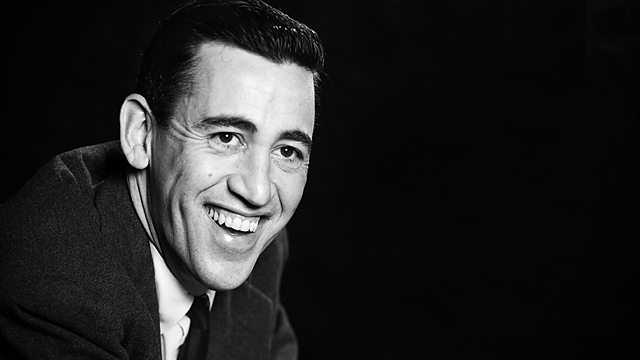 Hey Mr Salinger
Joanna Smith Rakoff looks again at JD Salinger's fanmail, to which she replied against the reclusive writer's wishes, and asks why he found it so difficult to deal with admirers.
For a year in 1996, Joanna Smith Rakoff was in charge of answering JD Salinger's fanmail. Salinger was famously reclusive, wanting nothing to do with his fans and Rakoff was supposed to send out a standard letter. But as she read the letters she found herself pulled into their lives, and secretly, surreptitiously she started answering them.
In this confessional documentary Joanna rediscovers the letters she answered and meets the people who wrote them. She introduces us to the teenager struggling at school, told by her teacher she would get an A for English if she received a reply from Salinger. We hear about the Japanese girl who wrote two letters, one in Japanese and one in English because she thought that Salinger was so smart he would probably know Japanese. Joanna remembers the woman whose daughter loved the short story 'A Perfect Day For Bananafish'. When her daughter died young, her mother wanted to set up a literary magazine and asked if she could call it 'Bananafish'. As Joanna says "if at first I found [them] weird, after a few months I found [them] - well, still weird, but also many other things: sad, sweet, stupid, hopeful, obsessive."
Until she worked at Ober, Rakoff was not a fan of Salinger's, but through reading his correspondence she saw what an incredible connection he made with his readers. She found herself reading Catcher in the Rye and Franny and Zooey with new eyes, seeing it as not the cutesy fiction she remembered, but as something more honest and troubled. It helped her move from being an uptight critic to becoming a writer.
And once, during one of his rare visits to New York, she even met the great man himself. We hear how tempted she was to give him one of the most touching and personal letters she ever received and why she decided not to
Producer: James Crawford
A Loftus production for BBC Radio 4.
Last on
Broadcasts

Featured in...
A selection of programmes from the BBC archive - author interviews and profiles.