Main content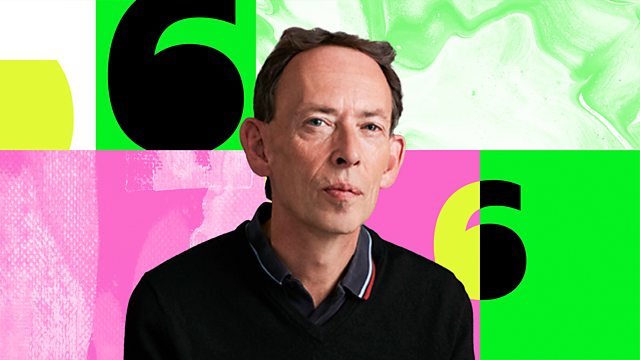 02/02/2011
Wednesday sees a hot new act in the studio as Steve's New Favourite Band, plus another Good Day Bad Day caller reveals the musical skeletons in their cupboard.
It's the middle of the week which means we'll have an exciting new artist in the studio as Lammo's latest New Favourite Band. Steve will also be chatting with another Good Day Bad Day Caller to try to root out some of their darkest musical secrets and we'll set up our National Anthem for the day. Plus as ever Steve will be playing some of the best new music around as well as some interesting selections from his home collection. Expect the likes of the Shop Assistants, Siouxsie and the Banshees and Sleigh Bells.
Last on
Music Played
The Vaccines

Post Break-Up Sex

JAY-Z

Roc Boys (And the Winner Is)...

David Bowie

Scary Monsters (and Super Creeps)

David Bowie - Best Of Bowie.
EMI.

Mystery Jets

Serotonin

CD SINGLE.
Rough Trade.
1.

Florence + the Machine

Kiss With A Fist

The Primitives

Thru The Flowers

Mogwai

Mexican Grand Prix

Hardcore Will Never Die But You Will.
Rock Action Records.
2.

Carpenters

Yesterday Once More

The Carpenters - Yesterday Once More.
A&M.

Avi Buffalo

Truth Sets In

Pulp

Razzmatazz

Intro - The Gift Recordings.
Island.
1.

Sleigh Bells

Riot Rhythm

CD SINGLE.
Mom+Pop/Columbia.
1.

The Farmer's Boys

In The Country

Holy Ghost!

Do It Again

CD SINGLE.
DFA/Cooperative.
1.

Sunshine Band

Queen Of Clubs

Very Best Of KC & The Sunshine Band.
Chrysalis.

The Chapman Family

Anxiety

Frank Turner - Substitute

Jonny

English Lady

Jonny.
Alsatian Records.
7.

The Jam

Going Underground

Eric B.

&

Rakim

Paid In Full

Hits Album 7 (Various Artists).
Hits.
1.

Two Door Cinema Club

What You Know

CD SINGLE.
Kitsune France.
1.

Soft Cotton County

Leave Tomorrow

The White Stripes

I Just Don't Know What to Do With Myself

Villagers

Becoming A Jackal

Dr. Rubberfunk

Harry The Guitar

southern chilled records.

Arcade Fire

Ready To Start

CD SINGLE.
Mercury (Sonovox).
1.

Gruff Rhys

Sensations In The Dark

CD SINGLE.
Ovni/Turnstile.
1.

The Frantic Elevators

Searching For the Only One

Silvery

Two Halves Of The Same Boy

DJ Shadow

Midnight In A Perfect World

Chapel Club

Surfacing

Loog / East City Records.

Crystal Fighters

At Home

Star Of Love.
Zirkulo.
7.
Broadcast