Main content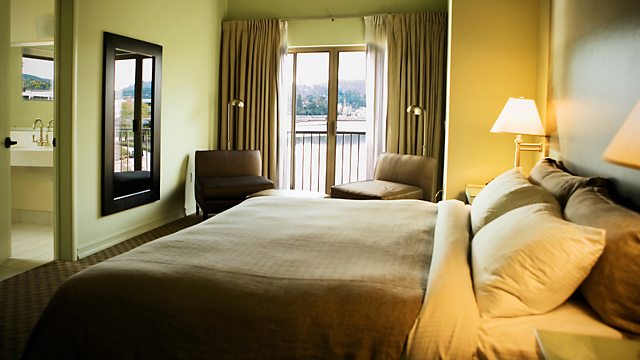 28/01/2011
Why many local councils are looking to cut the amount they spend on countryside access. How the hotel star ratings system works and a look at the growth of the smartphone market.
The government says it will no longer encourage hoteliers to sign up for official hotel star-ratings. They argue that online reviews by consumers are more relevant. We'll look at the pros and cons of each.
Cumbria, the home of the Lake District, is a magnet for walkers from all over the world. But this year, Cumbria County Council is one of many local authorities looking to cut back the amount it spends on countryside access. We'll be looking at the impact this might have.
More and more of us are buying Smartphones, which allow us to surf the web, send e-mails and take pictures as well as making phone calls. The Apple iPhone's been credited with broadening the appeal of smartphones to the general public. But the fastest growing operating system over the last year in the UK has been Google's Android. We'll compare the two.
Chapters
Hotel Ratings

Official star ratings versus online public authored reviews.

Duration: 10:05

Rights of Way

With councils having to make thirty per cent savings over the next four years, rural authorities in particular are eyeing up the amount they spend on looking after their land.

Duration: 09:20

VAT

Some phone companies charged customers the higher VAT rate of 20% on calls made before the tax went up on January 4th this year.

Duration: 05:56

Smart Phones

Can you tell your 4G from your OS's?

Duration: 04:40

Films in Cinema

Why are films spending less time in cinemas and going to DVD more quickly?

Duration: 07:35

The Wrexham and Shropshire rail line closure

Peter talks to Adrian Shooter, Chairman of the recently axed Wrexham and Shropshire rail line, about the failure of his popular rail service.

Duration: 09:37