Main content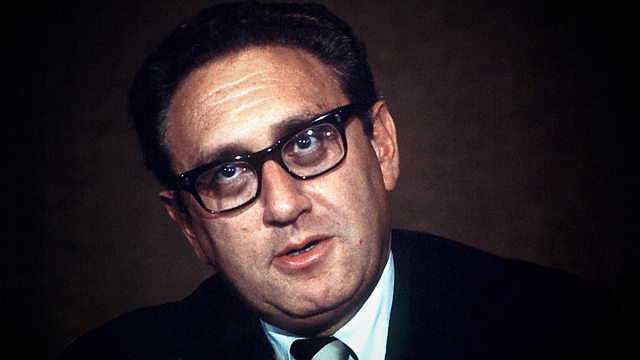 Payback
Jonathan Myerson's play traces the first ten days of the 1973 October War, when surprise conflict in the Middle East coincided at the White House with tensions over Watergate.
6th October 1973. Golda Meir has become Prime Minister of Israel in her seventies. Syrian and Egyptian troops are massing on Israel's borders, but despite eleven warnings of impending war in the past month, the Israeli cabinet have not called up the reserve. In Florida, Richard Nixon awaits the final verdict of the Washington Appeal court on his objections to surrendering the Watergate Tapes. In New York, Henry Kissinger is about to be woken at his room in the Waldorf Astoria, with news of a new Middle East War. Jonathan Myerson's drama investigates how domestic and international politics were about to combine, to change the Middle East forever.
Producer/Director Jonquil Panting.
Credits
| Role | Contributor |
| --- | --- |
| Henry Kissinger | Henry Goodman |
| Richard Nixon | Peter Marinker |
| Golda Meir | Sara Kestelman |
| Simcha Dinitz | Kerry Shale |
| Al Haig | Kerry Shale |
| Anatoly Dobrynin | Ewan Bailey |
| James Schelsinger | Sam Dale |
| Jacob Javits | Sean Baker |
| Actor | Christine Kavanagh |
| Director | Jonquil Panting |
| Producer | Jonquil Panting |