Main content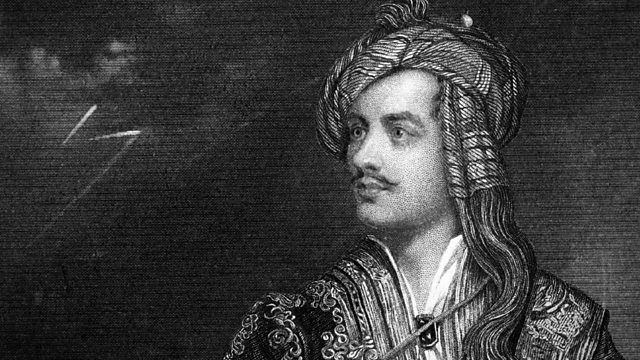 Childe Harold's Pilgrimage
Melvyn Bragg and his guests discuss Childe Harold's Pilgrimage, the poem that made Byron famous.
Melvyn Bragg and his guests discuss Byron's poem Childe Harold's Pilgrimage.In 1812 the 24-year-old Lord Byron published the first part of a long narrative poem. It caused an instant sensation. "I awoke one morning and found myself famous", wrote Byron in his memorandum book, and the first edition sold out in three days. The poem narrates the life of an aristocrat on a grand tour of Europe. Its central character is the first Byronic hero, a flawed but charismatic young man modelled on the poet.As well as offering a self-portrait of Byron as a young man, Childe Harold is a fascinating snapshot of Europe at the beginning of the nineteenth century, a place ravaged by revolution and war; the poem also gives us an insight into the political and intellectual concerns of its author.With:Jonathan BateProfessor of English Literature at the University of WarwickJane StablerReader in Romanticism at the University of St AndrewsEmily Bernhard JacksonAssistant Professor in Nineteenth-Century English Literature at the University of Arkansas.Producer: Thomas Morris.
Last on
Broadcasts

Featured in...
Browse the 19th Century era within the In Our Time archive.

The top ten programmes to listen to from In Our Time's Culture archive.

Popular culture, poetry, music and visual arts and the roles they play in our society.