Main content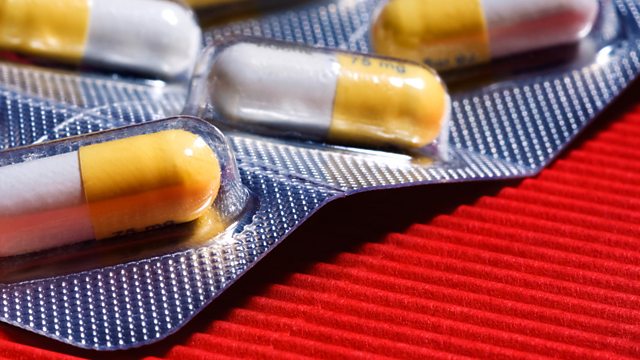 Bitter Medicine
Legal cases brought by patients who have been harmed by drugs are notoriously difficult to win. Is the government making it almost impossible for them even to be heard in court?
Legal aid has been withdrawn from a long-running case against a pharmaceutical giant. Children born with severe disabilities, including spina bifida, were suing the manufacturer of an anti-epilepsy drug which their mothers took during pregnancy and which they blame for causing birth defects - a claim the company denies.
After years of legal proceedings which the claimants' solicitors say have so far cost £3.25m, the Legal Services Commision refused a much smaller sum to take the case to trial, just weeks before hearings were due to start. As a result, more than a hundred claimants are left with no chance of their day in court.
Their case was not deemed strong enough to pass the standard test which requires them to prove that the drug doubled (at least) the risk of harm. This test is called into question by experts in cases against pharmaceutical companies in Britain and the USA. A lower level of proof is needed in American courts.
The government has announced that future patients in England and Wales alleging clinical negligence or personal injury can expect to have their applications for legal aid refused under its programme of spending cuts.
No such change of policy is planned in Scotland. A case is proceeding there with support from legal aid by a patient who took another drug, for relieving arthritis, which is blamed for increasing the risk of heart attacks and strokes - again this is denied by the company concerned. Patients in England and Wales who took the same drug and suffered heart attacks have been turned down for legal aid funding and have shelved their cases.
Will government cuts effectively put wealthy pharmaceutical companies beyond challenge in the civil courts?
Reporter: Gerry Northam
Producer: Gail Champion.