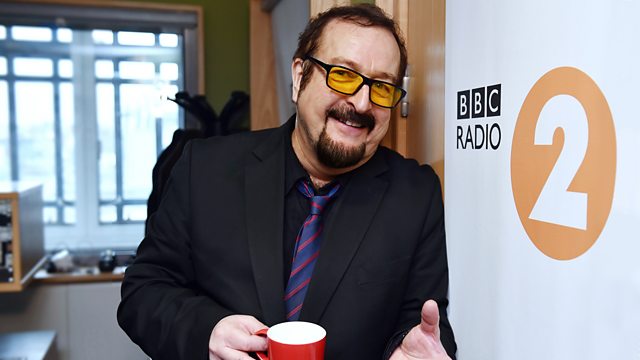 with Holby City actor Robert Powell and travel expert Paul Evans
It's Tuesday on the Big Show and today Steve is joined by co-hosts Tim Smith and Janey Lee Grace. Together they once more try and out-trivia each other with more brain-busting Factoids including topical trivia on Burns Night and some more general gems covering topics from why Castro banned Monopoly to how many pieces of pepperoni an average pepperoni pizza has.
There's also two more top interviews with Holby City actor Robert Powell who speaks about his imminent departure from the medical drama and travel expert Paul Evans gives us the scoop on some more unusual holiday destinations.
In the top-notch Talkies, Steve and the team discuss new research that says pets shouldn't be allowed anywhere near their owners' bedrooms, the latest twist in ice skating reality show Dancing On Ice and how German dentists have taken to wearing national dress in order to calm patients.
The Oldies are chosen by Sally Purnell from Blandford Forum in Dorset who treats us to some karaoke classics including Fame by Irene Cara and Islands in the Stream by Kenny and Dolly.
Last on
Giant penguins and tiny kangaroos - the amazing stories behind Steve Wright's factoids
Pick YOUR Non-Stop Oldies!