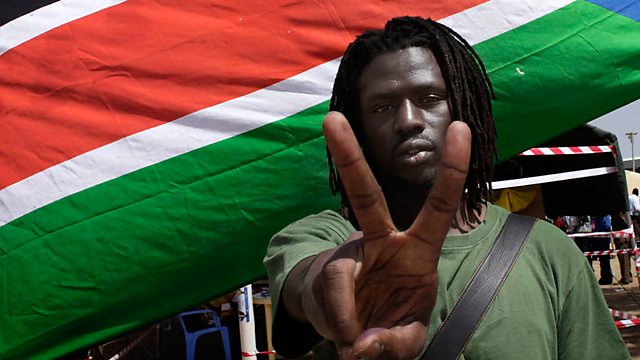 15/01/2011
Peter Curran is in the Loose Ends chair this week with an eclectic mix of conversation, music and comedy.
Award winning novelist DBC Pierre talks to Peter about childhood privilege, rebellion and globe trotting. His book Vernon God Little is adapted for the stage and directed by Rufus Norris for the Young Vic.
He may be best recognised as Jesus of Nazareth and he is married to Babs from Pan's People. But for another generation of television viewers Robert Powell is best known as Nursing CEO Mark Williams from Holby City. There may not be a dry surgical mask in the country as Mark says farewell to the wards on Tuesday January 24th 2011. Robert Powell then goes on to play the hard living, hard drinking journalist Jeffrey Bernard (who certainly needed some medical treatment in his time) in Jeffrey Bernard Is Unwell.
Sudanese former child soldier Emmanuel Jal launched his hip hop charity anthem We Want Peace'just ahead of the Sudan referenda to raise political awareness with a call for peace throughout the turbulent country. He's urging people to support the campaign by visiting the official We Want Peace website and sign up to become 'Peace Soldiers' and his call to action is backed by a host of high profile names including Kofi Annan, Richard Branson, George Clooney, Alicia Keys and Peter Gabriel.
How will self help guru and hypnotist Paul McKenna cope with Grumpy Old Man Arthur Smith? He'll have to try some of the techniques from his latest book I Can Make You Happy. Let's see shall we...........
There's music with a punk Cajun twist from Swiss trio Mama Rosin
And Californian folk pop from Sea of Bees
Producer: Cathie Mahoney.
Last on
Listen to Loose Ends anytime, anywhere.