Main content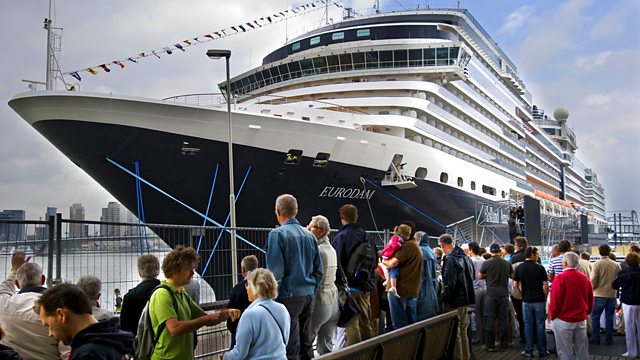 Ship of Spies
Tom Mangold joins a spy-themed cruise round the Caribbean, meeting two former American CIA chiefs on a mission. From 2011.
Tom Mangold joins a spy-themed cruise around the Caribbean.
Outward appearances suggest it's just a regular cruise. But as the MS Eurodam sets sail from Fort Lauderdale in Florida, this vast ship is carrying two men who've been at the very heart of the US intelligence services. Former CIA directors Porter Goss and Michael Hayden are on board for the Spy Cruise, a seven day trip devoted to issues of national security.
Passengers have paid to hear and mingle with these senior ex-spooks, as well as a range of other former intelligence and military officers. Whilst other passengers on the ship gamble in the casino, play pool games and try their hand at line-dancing, the spy cruisers are locked into a lecture theatre worrying about the state of global security.
Tom Mangold discovers that the cruise is part of an attempt to repair the damaged reputation of the CIA after a string of controversies. In wide-ranging and rigorous interviews, he grills the two ex CIA bosses on extraordinary renditions, enhanced interrogations, water-boarding, and targeted assassinations.
Producer: Laurence Grissell
First broadcast on BBC Radio 4 in January 2011.
Last on
Broadcasts