Main content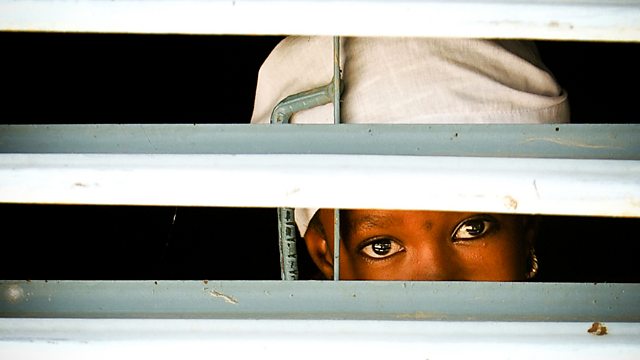 Ob'owa
Director Christiana Ebohon was taken to Nigeria aged eight. What began as a holiday, lasted eight months, in a bitter custody battle. This story is inspired by real events.
Ob'owa is the story of when eight-year-old Francesca and her brother six-year-old Joseph are kidnapped by their father to their parents' homeland of Nigeria, life is very different to they one they had in Peckham. Thirty years later, it's time to return to Nigeria.
As Francesca reveals the story of their kidnap and life at their Grandfather's house in Benin City with his three wives and his many children, it's clear many adjustments had to be made to survive in a world where everyone looks like you but are so very foreign. Peckham could not have prepared the children for the mosquitoes, lizards and sweltering heat of sub-Saharan Africa; the slaughter of animals in the backyard; a diet consisting of yam, yam and more yam and the painful ritual of tribal markings carved with a razor blade into young flesh.
Ob'owa is inspired by real events. Created by Director, Christiana Ebohon and Writer, Moya O'Shea. The play examines themes of belonging and home. Is home the place where your family originates or where you were born? It is told in present day, with flashbacks to the 70s and that fateful trip to Nigeria.
The cast stars Rhiannon Baccus, Jayden Jean-Paul-Denis, Tracey Ifeachor (Welcome to Thebes), Nonso Anozie (Death and the King's Horseman), Kobna Holdbrook-Smith (Death and the King's Horseman), May Owen, Susan Agbabi, Isobel Akpobire, Abi Enola and Lorcan Bolger.
The play was partly recorded on location in Lagos, Nigeria
Producer: Frank Stirling
An Unique production for BBC Radio 4.
Last on
Broadcast