Main content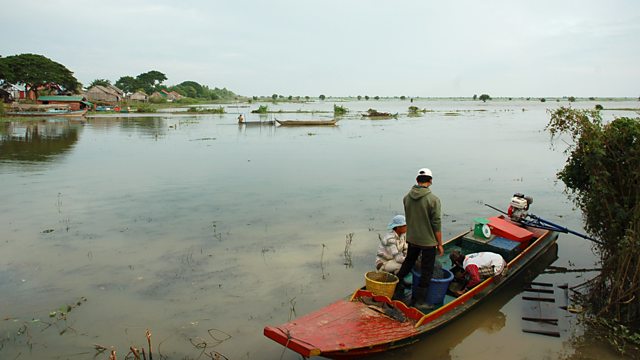 Cambodia: Country for Sale
Formerly war-torn Cambodia is now awash with global investors snapping up cheap land - with 15 per cent of the country now in private hands. But will the rural poor pay the price?
The paddy fields of impoverished Cambodia have suddenly become a prime slice of global real estate. But will the rural poor pay the price? This tiny Asian nation has just begun to recover after dictator Pol Pot's reign of terror, in which around 2 million Cambodians died, and the brutal civil war that followed. But now a very different story is unfolding in the agricultural heartland which once became notorious as the "killing fields." In a world plagued by food shortages, Cambodia is suddenly awash with global investors keen to snap up its cheap fertile land. The global financial elite see it as a recession-proof investment, and the government is desperate to invite in money and development. But it's driving a surreal land boom in the poorest villages: an estimated 15% of the country is now leased to private developers and stories are filtering in from the country's most impoverished farmers who tell of fear, violence and intimidation as private companies team up with armed police to force them from their land. In this week's Crossing Continents, Mukul Devichand samples the heady atmosphere of Cambodia's business elite, uncovers a lawless reality and investigates the claims of corruption and violence visited on the poor. He tells the stories of three very different men, Cambodian and foreign, who have very different plans for Cambodia's land: and asks what's really happening as one of rising Asia's poorest nations struggles to catch up.
Producer: Jo Mathys.