Main content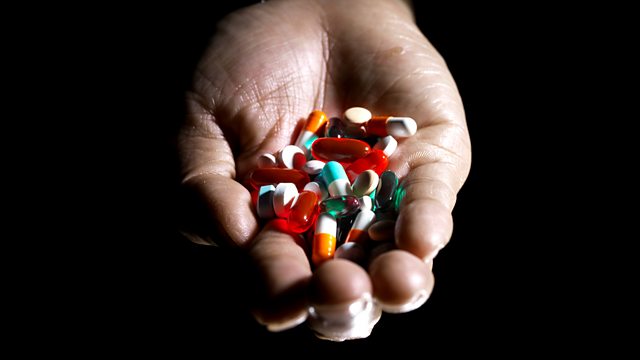 The Vaccine Casebook
Richard Phinney reports from West Africa, where scientists have discovered that vaccines and vitamin supplements have unexpeccted effects on the immune systems of young children.
Richard Phinney reports from the West African country of Guinea Bissau, where a team of Danish and African medical sleuths have pieced together evidence that could change public health care forever. They have discovered that vaccines and vitamin supplements have unexpected effects - good and bad - on the immune systems of children.
It's the first time a British journalist has visited the Bandim health surveillance unit, where Dr Peter Aaby and his team has toiled for more than 30 years - through wars, natural disasters and epidemics. A small army of doctors, nurses, field workers and lab technicians now monitor the health of 100,000 people.
Their health detective work has generated more than 600 scholarly articles in the world's leading medical journals, and been responsible for the withdrawal of a potentially deadly measles vaccine by the World Health Organisation.
But the WHO has not acted on the most explosive findings yet coming from Guinea Bissau. They show that the world's most commonly used vaccines can strengthen - or weaken - a child's immune system in the long term, and affect their ability to fight off disease. The results directly challenge the WHO's global health advice, followed by most countries in the developing world, and could mean that thousands of young lives, in Africa and beyond, are needlessly at risk.
We'll hear from some of world's most respected public health scientists who back Aaby's findings. The documentary also asks why the WHO has not yet acted on the evidence generated so far. And whether safety tests for new vaccines and vitamin supplements, heavily promoted by donor agencies and pharmaceutical companies alike, are sufficiently far-reaching.
Producer: Anthony Baxter
A Wantok Production for BBC Radio 4.
Last on
Broadcast