Main content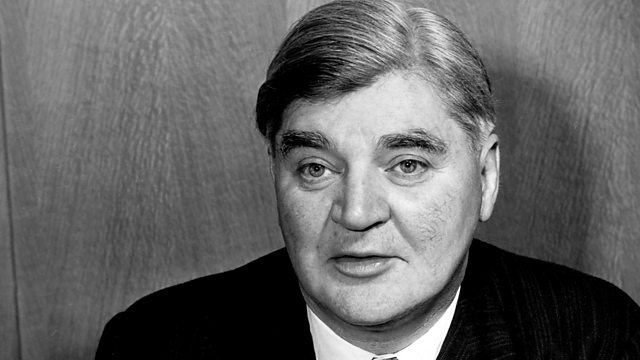 Matthew Parris explores the life of Aneurin Bevan, founder of the NHS, as chosen by the former leader of the Labour Party, Lord Kinnock. From January 2011.
In his time, Aneurin Bevan was, according to one biographer, "the most colourful and controversial, most loved and most loathed political personality in Britain".
The founding father of the NHS is the choice of Lord Kinnock, the former leader of the Labour Party who, like Bevan, grew up in Tredegar, in the heart of the Welsh coalfields, where he met his hero many times.
Kinnock regards Bevan as a hero on a level with Nelson Mandela and believes it was Nye alone who had the force of personality and political will necessary to get the Health Service established after the war. But the presenter Matthew Parris and his other studio guest, Bevan's biographer, John Campbell are more sceptical. Campbell goes so far as to argue that, the achievement of the NHS not withstanding, Nye Bevan's life was essentially a failure because, in his commitment to socialism, he misread the trend of history so completely.
Now, with the NHS facing radical reform, this programme captures some of the passion and debate that surrounded its inception and provides personal insights into the life and character of the man responsible for its creation.
The producer is Isobel Eaton.
Future subjects in the series include Barry Cryer on JB Priestley.
Last on

Broadcasts