Main content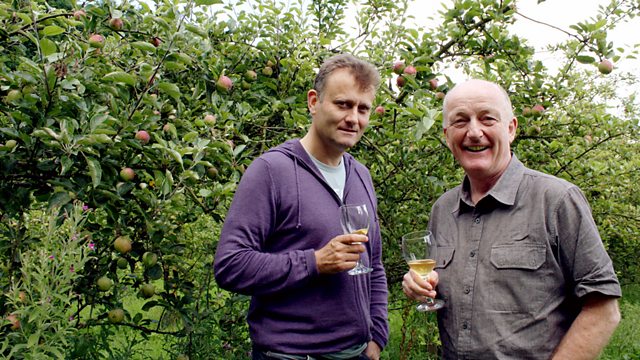 Oz Clarke and Hugh Dennis scour the British Isles for the best drinks with a view to opening pub. When they fail to agree on what the best drinks are, they open rival bars.
Oz Clarke and Hugh Dennis are on a mission to revive the good old British pub. Their plan: to scour the British Isles for the best independent drinks, soak up pub culture, and then open a pub of their own, packed full of drinks from England, Ireland, Scotland and Wales. But as they can't agree on what makes for the best of British and Irish booze, they're going to open two bars that will go head to head for one night only.
Their tour of Gaelic grog kicks off in Perthshire and a visit that begins with non-alcoholic fruit wine tasting and ends with a bottle-smashing competition. A visit to Scotland wouldn't be complete without taking a close look at whisky, which turns out to be a little too close for Oz's comfort when he is attacked by flying malt.
Continuing west, their dedication to research knows no bounds as it's off to the Inner Hebrides and Easdale Island's most popular, and only, pub.
To Northern Ireland and the Republic next, where an embarrassing confession to liking Irish Cream by Hugh leads them to make their own version of the drink, even down to sourcing the cream straight from the cows' udder. Oz unleashes their creation on the unsuspecting public before the pair head off to Galway where a visit to an oyster festival leads to them employing some desperate measures to get an independent stout that doesn't begin with the letter 'G'.
Last on
Credits
| Role | Contributor |
| --- | --- |
| Presenter | Oz Clarke |
| Presenter | Hugh Dennis |
| Executive Producer | Mark Hill |
| Executive Producer | Chris Stuart |
| Director | Nia Dryhurst |