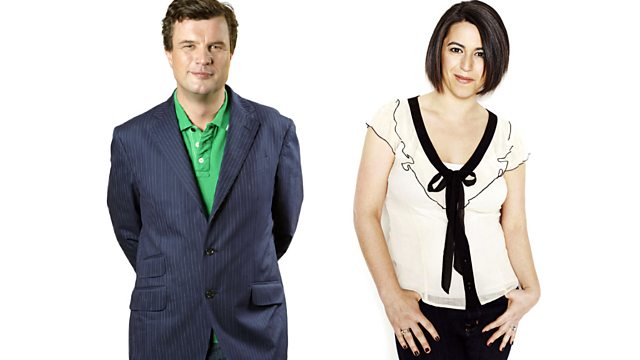 Music from Mozart's Last Years
Suzy Klein and Petroc Trelawny introduce music from Mozart's last years.
It's fair to say most people know at least something about Mozart's life, for instance that he was a child prodigy and died while writing his Requiem. But is there any fact about Mozart - man or music - you've always wondered about but never dared to ask? Maybe it's about the circumstances of that Requiem or Mozart's fabled skittish personality, or whether he really could write music straight onto the page, almost without thinking.
Well, this evening is your chance.
Dr Cliff Eisen who has been our music consultant on The Genius of Mozart season and is an internationally regarded authority on Mozart will be joining Petroc Trelawny and Suzy Klein on Performance on 3. You'll be able to ask Cliff Eisen your Mozart question live on air or you can email or text.
Mozart: Piano Concerto in B flat, K595
Mitsuko Uchida (piano and director)
Cleveland Orchestra
Mozart: Masonic Cantata: Laut verkünde unsre Freude, K623
Peter Schreier and Hans-Peter Blochwitz (tenors)
Andreas Schmidt (bass)
Men's Chorus of Leipzig Radio
Staatskapelle Dresden
Peter Schreier (conductor)
Mozart: Requiem in D minor, K626
Malin Christensson (soprano)
Daniela Lehner (mezzo)
Nicholas Mulroy (tenor)
Henk Neven (bass)
City of Birmingham Symphony Chorus
BBC Philharmonic
Juanjo Mena (conductor).
Last on