Main content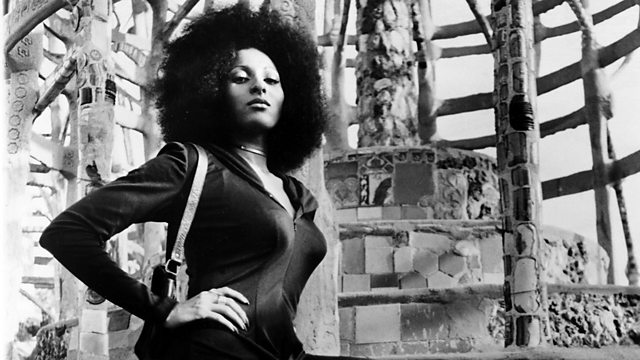 Funk Used to Be a Bad Word
Blaxploitation actress Pam Grier ensures Radio 2 is one station under a groove in this first part of her history of funk music.
From the 1960s through to the present day funk music reverberates all through popular culture. Whether it's in fashion, street language, TV, the movies or pop music, the far reaching influence of funk is everywhere. In this three part series, American actress Pam Grier ensures Radio 2 is one station under a groove, taking listeners on an historic funk odyssey. She's been a fan of the music since she starred in the so-called Blaxploitation movies of the 1970s. Back then, funk was not only the soundtrack to her films but also to a vital time in American history for black people. It was a time of self discovery, struggle and social change. The music reflected all of that.
In this first part, Pam goes back to the source, when funk - in the words of George Clinton - 'used to be a bad word'. Pam reveals how jazz and the R 'n' B music of the 50s informed the rhythms and energy of funk music. As well as the all important architects of the sound like James Brown and Sly Stone, the programme also shines a spotlight on some of the unsung heroes such as Charles Wright and the Last Poets.
The series features contributions from Earth Wind & Fire, Kool & the Gang, Sly and the Family Stone, George Clinton, Bootsy Collins, P-Funk musicians, Average White Band, Cameo, Clyde 'Funky Drummer' Stubblefield, Charles Wright, The Last Poets, Beverley Knight, Matt Fink, Acid Jazz's Eddie Piller and rapper Shock G.
More episodes
Previous
You are at the first episode