Main content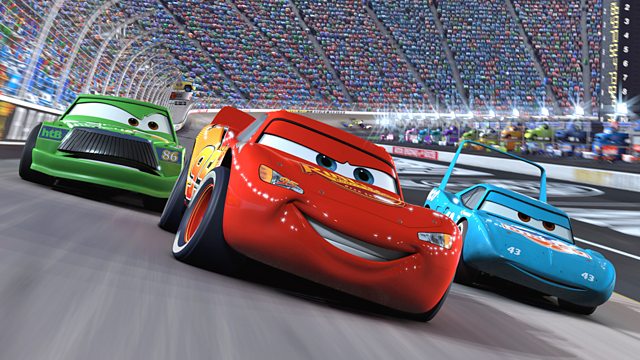 Cars
Animated adventure from Pixar. After becoming stranded in a small town, an arrogant rookie sports car (voiced by Owen Wilson) finds love and discovers the meaning of friendship.
Animated adventure from Pixar.
Top young racecar Lightning McQueen is making a huge impact in the Championship in his first season and getting pretty full of himself as a result - he thinks he is a one-man team. But when he gets lost on his way to a big title-deciding race in California, he makes some new friends in a forgotten country backwater and begins to learn what is really important.
Featuring the voices of Owen Wilson (Lightning McQueen), Paul Newman (Doc Hudson), Bonnie Hunt (Sally Carrera), Larry the Cable Guy (Mater), Cheech Marin (Ramone), Tony Shalhoub (Luigi), Guido Quaroni (Guido), Jenifer Lewis (Flo), George Carlin (Fillmore), John Ratzenberger (Mack), Michael Keaton (Chick Hicks) and Jeremy Clarkson (Harv).
Credits
| Role | Contributor |
| --- | --- |
| Director | John Lasseter |
| Director | Joe Ranft |
| Lynet McQuenn | David Owe |
| Doc Hudson | Ole Ernst |
| Sally | Annette Heick |
| Bumle | Lars Hjortshoej |
| Ramone | Tommy Kenter |
| Luigi | Dario Campeotto |
| Flora | Ditte Grabol |
| Sherif | Ulf Pilgaard |