Main content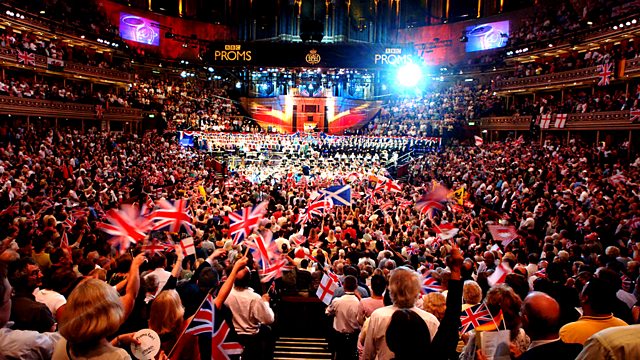 Sean Rafferty and Suzy Klein present 2010's Last Night of the Proms, with Jiri Belohlavek conducting the BBC Symphony Orchestra, soprano Renee Fleming and pianist Maxim Rysanov.
From the BBC Proms 2010
Presented by Sean Rafferty and Suzy Klein
Another chance to hear the traditional Last Night festivities as Jirí Belohlàvek and the BBC Symphony Orchestra perform an evening of great music, vivid colour and occasional noises-off. Adding the solo glamour are American soprano Renée Fleming and Ukrainian born viola player Maxim Rysanov each acknowledged for the excellence of their music making as well as their on-stage elegance.
Known for her roles as great operatic heroines, Fleming sings a series of intimate songs by Richard Strauss and what is perhaps her signature piece - Rusalka's romantic entreaty to the moon. Rysanov, a current Radio 3 New Generation Artist, performs his own arrangement of Tchaikovsky's Variations on a Rococo Theme and movements from Vaughan Williams rarely-heard Viola Suite.
Other works include the premiere of Jonathan Dove's joyous setting of a poem by Walt Whitman, Tchaikovsky's sun-drenched homage to Italy and there's an opportunity for the combined forces of the BBC Singers and BBC Symphony Chorus to shine in Parry's much loved choral ode. All this and the traditional Last Night fare make this one of the musical highlights of the year.
Jonathan Dove: A Song of Joys (BBC Commission - world premiere)
Tchaikovsky: Capriccio italien
Tchaikovsky arr. Rysanov: Variations on a Rococo Theme
Parry: Blest Pair of Sirens
R. Strauss: Verführung, Op. 33. No. 1
R. Strauss: Freundliche Vision, Op. 48 No. 1
R. Strauss: Ständchen, Op. 17 No. 2
R. Strauss: Winterweihe, Op. 48. No. 4
R. Strauss: Zueignung, Op. 10 No. 1
Chabrier: Joyeuse Marche
Smetana: Dalibor - "Dobra! Já mu je dam! ... Jak je mi?"
Dvorak: Rusalka - Song to the Moon
Vaughan Williams: Suite for viola and small orchestra - Prelude; Galop
Wagner: Lohengrin - Bridal Chorus
Rodgers & Hammerstein: Carousel - 'You'll never walk alone'
Trad, arr. Nic Raine: Fisher's Hornpipe
Arne arr. Sargent: Rule, Britannia!
Parry, orch. Elgar: Jerusalem
Elgar: Pomp and Circumstance March No. 1 in D major ('Land of Hope and Glory')
The National Anthem
Auld Lang Syne
BBC Singers
BBC Symphony Chorus
BBC Symphony Orchestra
Renée Fleming (soprano)
Maxim Rysanov (viola)
Jirí Belohlàvek (conductor).