Main content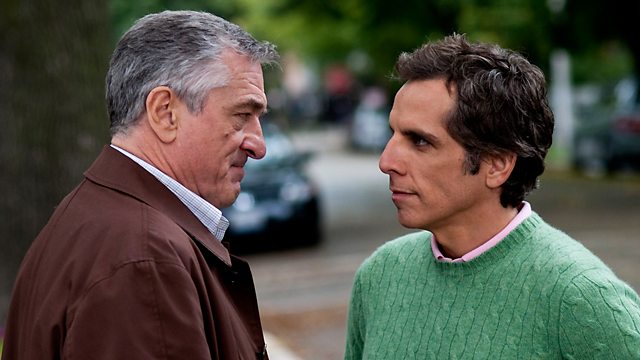 Little Fockers; music biographies
With John Wilson, including a review of Little Fockers and an interview with 89-year-old designer Bill Gold, who created the film posters for Casablanca, The Sting and many others.
Robert De Niro, Dustin Hoffman, Ben Stiller, Barbra Streisand and Owen Wilson return to our cinemas in Little Fockers, the third film in the Meet the Parents saga, with the Focker and Byrnes families bracing themselves this time for the arrival of a baby. Ryan Gilbey reviews.
Bill Gold is the art director behind the posters for more than 2000 films. His first poster was for Casablanca in 1942 and his career over the next 60 years is a history of Hollywood itself. As a new book of his images is published, he looks back at some of his most memorable designs.
Life, the autobiography of Rolling Stone Keith Richards, and Decoded, by Jay-Z, are among the most successful music memoirs to hit bookshelves this year. David Hepworth reviews them and adds his own selection of music books from 2010.
The author and professor of literature John Sutherland joins John Wilson to pose some literary teasers and demystify some of the darker reaches of literary jargon.
Producer Philippa Ritchie.