Main content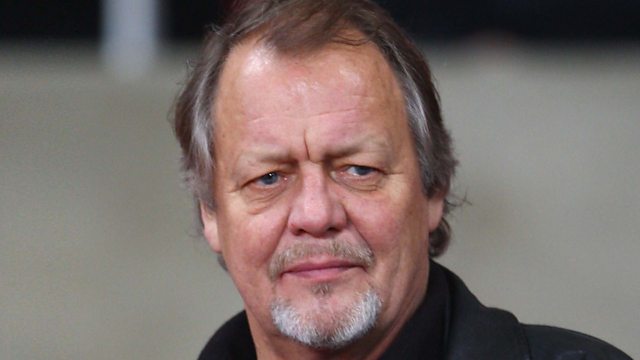 Fantastical comedic look at entertaining apocalypses on parallel Earths. Stars David Soul and Simon Day. From December 2010.
iGOD is a highly original and funny new late-night comedy series for Radio 4. It stars Simon Day (The Fast Show) and David Soul (Starsky & Hutch) and is written by one of the head writers of the BAFTA award-winning The Thick Of It, Sean Gray and produced by Simon Nicholls (Ed Reardon's Week / News At Bedtime).
We all worry about the end of the world, as economists and environmentalists speak in apocalyptic terms everyday. iGOD says that trying to predict the end of the world is as pointless as moisturising an elephant's elbow.
In each episode, an unnamed, all-seeing narrator (David Soul - Starsky and Hutch) shows us that it is stupid to be worrying, as he looks back at some of the most entertaining apocalypses on parallel Earths. Each week our case study is a normal bloke called Ian (Simon Day) who manages to accidentally initiate the apocalypse of a different parallel world through a seemingly harmless single act (telling a lie, being lazy, cooking some lambshanks). A succession of comic vignettes ensue that escalate to the end of a parallel world.
With a full-range of sound effects and wonderfully funny and surreal twists, iGOD will be a true aural extravaganza.
Written by
SEAN GRAY
Produced by
SIMON NICHOLLS.
Last on
Credits
| Role | Contributor |
| --- | --- |
| Narrator | David Soul |
| Ian | Simon Day |
| Actor | Rosie Cavaliero |
| Actor | Alex Macqueen |
| Actor | Dan Tetsell |
| Writer | Sean Gray |
| Producer | Simon Nicholls |
Broadcasts