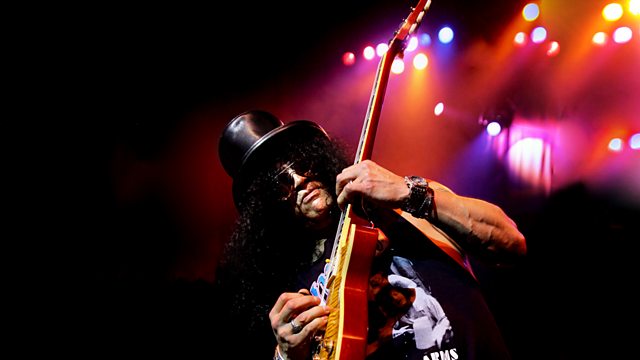 Slash's Guitar Heroes
Rock icon and former Guns N' Roses guitarist Slash counts down his all-time favourite axe-men, including Jimmy Page, Joe Perry, Keith Richards, Jonny Greenwood and Jimi Hendrix.
From AC/DC to Dire Straits, Slash explains how these bands changed his life and inspired him to pick-up a guitar, and why you should get to know them, too. With a few musical curveballs thrown in for good measure, Slash also speaks about his days in Guns n' Roses, specifically writing the electrifying Welcome To The Jungle. This programme is for anyone who plays guitar.