Main content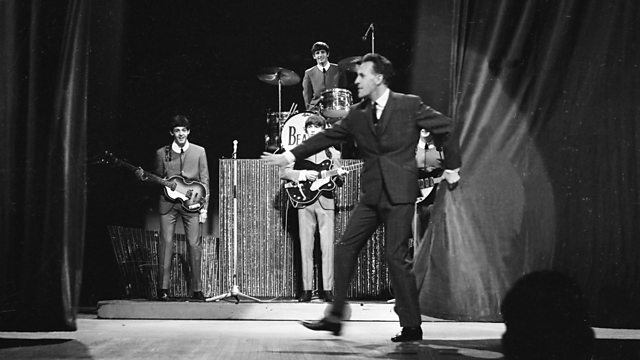 I'm in Charge
4 Extra Debut. Bruce Forsyth and Paul Jackson visit the London Palladium which, since Boxing Day 1910, has played host to everyone from George V to Pinky and Perky.
The London Palladium has always occupied a unique place in Bruce Forsyth's heart: "No theatre on this earth has ever superseded the Palladium in my affections; it's just so special . . . as intimate as a family's front room."
It was one night at the Palladium back in 1958 when Bruce Forsyth's career changed forever - a celebrated appearance with the late comedian Dickie Henderson led to Bruce being offered the highly sought after job of compère of the weekly TV variety show, 'Sunday Night at the London Palladium'. Together, the show and its new presenter, turned out to be a sensation - the highlight of the week for Britain's viewing millions and the topic of conversation in factories, offices, schools and shop floors on Monday mornings.
On the eve of the Theatre's 100th birthday - the Palladium first opened its doors to the public on Boxing Day 1919 - Bruce takes Paul Jackson on a tour of the theatre that every star of their day aspired to performing in. If you made the Palladium, you had it made. From Ella Sheilds and Dan Leno to the golden era of American stars like Frank Sinatra and Danny Kaye who had the crowds queuing round the block; from George V & George VI, to Pinky & Perky and Mocombe & Wise, the London Palladium has played host to them all.
Producer: Paul Kobrak.