Main content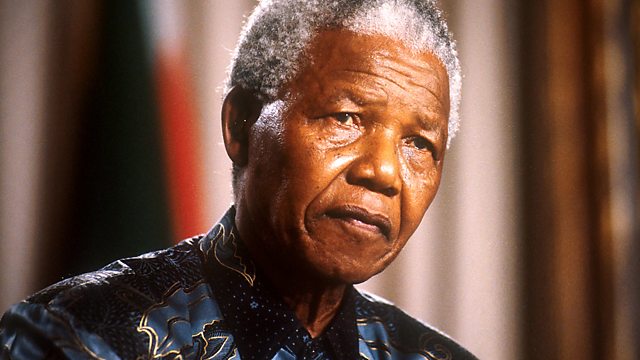 Mandela in His Own Words
4 Extra Debut. Fergal Keane takes a journey through the letters, diaries and notebooks of Nelson Mandela's extraordinary archive. From December 2010.
Nelson Mandela wrote a letter every day of his life. He also wrote diaries, kept notebooks, scratched out ideas for speeches and doodled his thoughts and meditations on scraps of paper.
In this programme Fergal Keane takes a journey through this special archive, which was bequeathed to the Nelson Mandela Foundation in 2009 and published by Macmillan in the book 'Conversations With Myself' in October 2010.
The archive reveals surprises, painful reminders and unanswered questions and offers insight into the experiences which led to Mandela's daily disciplines, life lessons and to the moral and political vision which inspired and continues to inspire so many.
We hear the voice of someone who is communicating not necessarily to a particular audience but who is laying out his personal thoughts. We are also given snatches of audio archive - conversations between Mr Mandela and one of his closest friends and colleagues, Ahmed Kathrada speaking on a range of subjects from lessons on how to fire a rifle, to Tracy Chapman.
We hear Mandela's reflections as an activist with the ANC in the 1960s. We hear his voice at the moment he is told he will be sent to Robben Island, and in more personal moments, recalling dreams about his wife Winnie and his children, during his years apart from his family. We hear diary excerpts written on the night of his release from Pollsmoor in February 1990, and drafts of his very early speeches as leader of the ANC. And we hear extracts from letters and diaries written during his years in retirement, as he observes the ongoing political struggles of his country.
Producer: Sarah Cuddon
A Whistledown production for BBC Radio 4.
A selection of programmes about Mandela - in his own words and by those that knew him.
Featured in...
A selection of programmes about Mandela - in his own words and by those that knew him.