Main content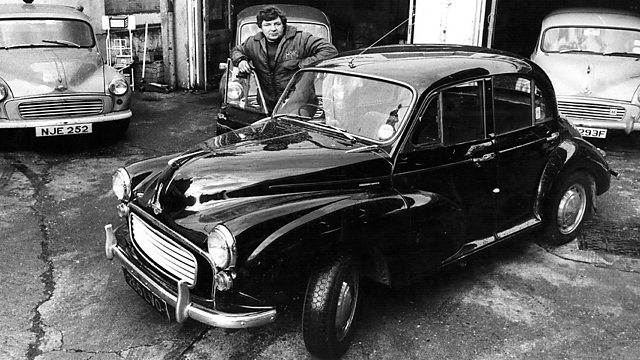 Merry Christmas Morris Minor!
Martin Wainwright celebrates the Morris Minor, Britain's first mass-produced, family car. Plus a very special choir. From December 2010.
Martin Wainwright sets off through the snow to give seasonal best wishes to the owners of Britain's favourite mass produced car - and to celebrate the 50th anniversary of the special edition Morris Minor Million - the rarest minor of all.
Highlight of the programme is a special rendition of 'Jingle Bells' from a Morris Minor 'choir.'
Martin has a soft spot for the little car - often described as a large jelly mold with a speedometer sitting like a clock on the dashboard, and orange fingers for indicators. For it's time though, according to Stirling Moss, it was a nippy little car. Martin meets a mechanic who 'soups' the car up, owners like Dave Brown from 'The Mighty Boosh' and the drivers who 'danced ' their Morris Minors at the end of the Manchester Commonwealth Games .
Finally, using the horn, various clunks and clicks from the car door and boot, and a squeak from the chassis, he conducts a unique version of ' Jingle Bells' by the Morris Minor 'choir.'
Producers: Janet Graves and Geoff Bird
A Pennine production for BBC Radio 4