Main content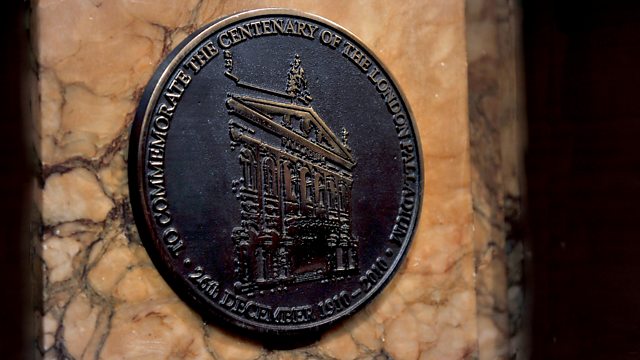 Episode 2
Michael Grade presents the last of two programmes celebrating the centenary of the world's most famous theatre. With guests Whoopi Goldberg, Des O'Connor and Wayne Sleep.
The London Palladium Story is a two part documentary celebrating the centenary of the world's most famous theatre.
Presented by Michael Grade, the programmes tell the story of a true temple of popular culture, from performances by international stars like Judy Garland, Jack Benny and Marlene Dietrich, to those of such home-grown legends like Morecambe and Wise, Tom Jones and Bruce Forsyth.
The two one-hour documentaries feature new interviews with performers, artists, choreographers and writers who all know what it's like to work at the nation's most revered theatre.
Contributors include: Tommy Steele, Barbara Windsor, Des O'Connor, Whoopi Goldberg, Arlene Phillips, Cliff Richard, Jonathan Pryce, Andrew Lloyd Webber and many more.
This second programme considers what it's like to appear on stage at the world's most famous theatre and includes a tour of the building. Michael Grade also goes in search of the Palladium's ghost.
A quote from Michael Grade: "To play the Palladium for any act, top of the bill or opening Tiller girl, meant something. It meant you were considered the best and worthy of being given so many minutes on THE stage. The reason it earned this status was architectural as well as geographical. The Palladium is a masterpiece of theatre building, a magical edifice, the perfect arena.".