Main content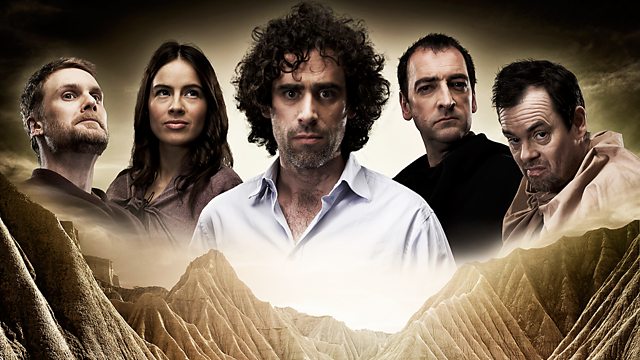 The team learn not to trust anything you get from a man down the pub. Fantasy comedy stars Alistair McGowan. From December 2010.
The last episode in the series sees the noble band of Questers in a pub and within touching distance of getting their hands on the Sword of Asnagar. However, Lord Darkness still has a few tricks up his sleeve and he's not about to let the possibility of eternal dominion over Lower Earth slip through his fingers without pulling out all the stops. Will the Questers be strong enough to handle the immense power of the Sword. Or, as ever with these things, will they be tempted over to the Dark Side...?
An all-star cast, featuring:
Stephen Mangan as "Sam",
Alistair McGowan as "Lord Darkness",
Kevin Eldon as "Dean/Kreech",
Darren Boyd as "Vidar",
Dave Lamb as "Amis - The Chosen One"
Sophie Winkleman as "Penthiselea"
Written by Anil Gupta and Richard Pinto (Goodness Gracious Me, The Kumars At No.42)
The producer is Sam Michell.
More episodes
Next
You are at the last episode