Main content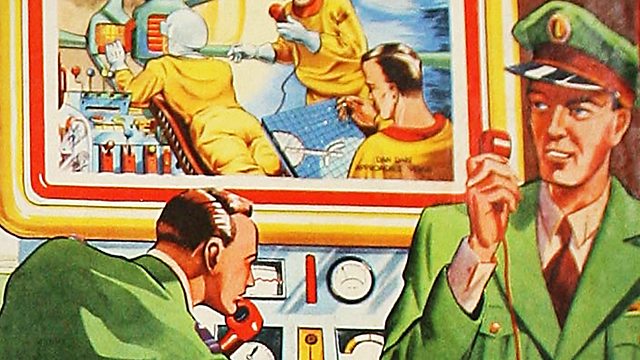 Eagle: The Space Age Weekly
Tim Rice explores the lasting appeal of British comic magazine Eagle and the impact of its flagship hero, Dan Dare. From December 2010.
is to make first contact with the mysterious civilisation that sent the technological secrets to Earth...
Adventures based on the Eagle comic strip 'Dan Dare' created in 1950 by the Reverend Marcus Morris and Frank Hampson.
Starring Ed Stoppard as Dan Dare, Geoff McGivern as Digby, Heida Reed as Professor Peabody, Raad Rawi as the Mekon, Bijan Daneshmand as Sondar, Amber Aga as Treen General, David O'Mahony as the Flight Engineer, Kelly Burke as Flight Control and Dianne Weller as the On-board Computer.
Dramatised by Richard Kurti and Bev Doyle.
Director: Andrew Mark Sewell.
Made by B7.
Last on

Broadcasts