Main content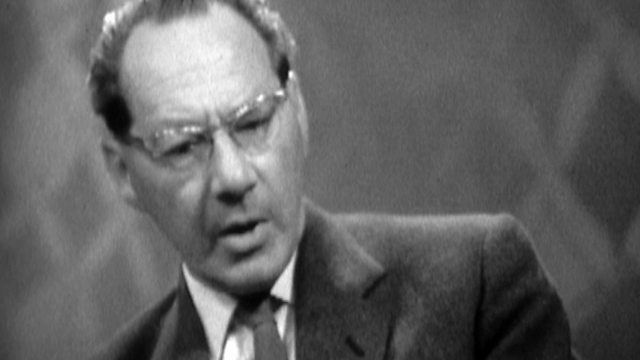 John Wyndham: No Place Like Earth
Dan Rebellato examines the impact of 'The Day of the Triffids' creator, John Wyndham, on science-fiction. From December 2010.
'The Day of the Triffids' is one of the great post war British novels. It was the first big success for its author John Wyndham - and it came late. He was in his 40s when it was published. He went on to write a series of successful books including The Kraken Wakes, The Chrysalids and The Midwich Cuckoos.
His novels are set in middle class British suburbia - and have been accused of being 'cosy catastrophes', but at their heart is a streak of darkness. Wyndham was interested in how ordinary people would cope when extraordinary, and terrifying things happened to them.
His greatest successes came in the 1950s and his preoccupations were very much post war and cold war; nuclear annihilation, social breakdown and anxieties over communism. He was also prescient; he touches on climate change, genetically modified crops and species extinction. He was fascinated by evolution; would human beings one day be supplanted by something superior? He was also intriguing when it came to his heroines - they were resourceful, sensible and clever. An occasional tear might be shed, but the Wyndham girl was soon decapitating triffids or felling religious fanatics.
In 'No Place Like Earth' Dan Rebellato examines the importance and influence of John Wyndham on the history of British and American science fiction. The programme is produced in Manchester by Nicola Swords.
Last on

Broadcasts