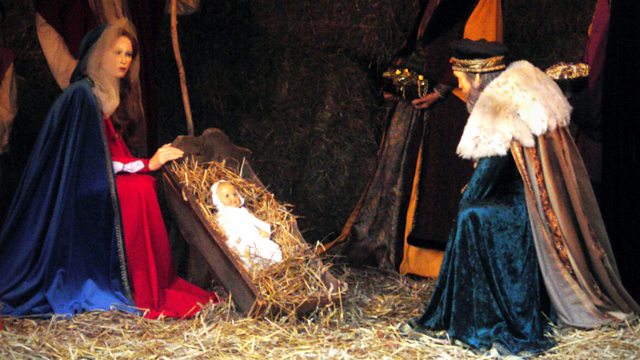 Stories of the Nativity
In a Christmas edition of Something Understood, Mark Tully considers the symbolism and meaning of the traditional nativity stories and asks what they can offer us in a contemporary context.
Some church historians now argue that, given inconsistencies in the Gospels and a variety of other empirical evidence, accounts of the Nativity should be viewed as stories rather than literal history. If this is the case, what is the significance of the stories that have been handed down to us about the birth of Jesus and what can we learn from them?
Mark Tully talks to church historian Professor Diarmaid MacCulloch about his approach to these 'stories' of the Nativity. Different approaches to the Christmas tales are found in the writing of novelist Elizabeth Goudge, poets Moira Andrew and T.S.Eliot and the Syrian mystic Deacon Ephrem and music is by Vaughan Williams, Kathy Mattea and the African Gospel Choir.
The readers are Derek Jacobi and Isla Blair.
Presenter: Mark Tully
Producer: Frank Stirling
A Unique production for BBC Radio 4.
Last on