Main content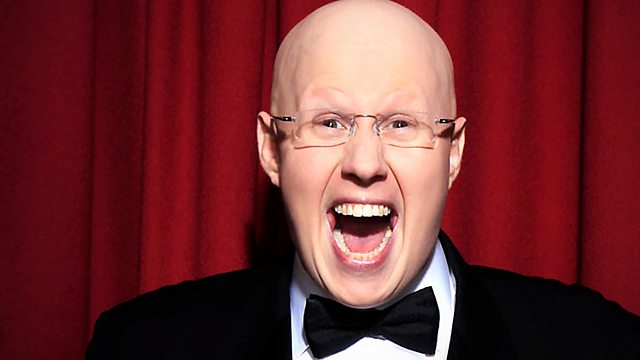 18/12/2010
Clive Anderson and guests with an eclectic mix of conversation, music and comedy. With comedian Matt Lucas, The Guardian cartoonist Steve Bell and music from The Puppini Sisters.
Clive Anderson and guests with an eclectic mix of conversation, music and comedy.
Matt Lucas joins Clive to discuss Les Mis at 25 - Matt Lucas Dreams the Dream, a documentary in which Matt fulfils his dream to perform in the world famous show Les Miserables at the O2 Arena. He'll also be giving Clive the low down on Come Fly With Me, his brand new comedy collaboration with David Walliams.
Clive is joined by Steve Bell, cartoonist of the daily If. strip for the Guardian. In his new collection If. Bursts Out, Steve imagines Cleggmania buried under a heap of toads, Gordon Brown's descent from No.10 to Rochdale and Silvio Berlusconi's breast implants.
Comedy writer Andy Hamilton and his writing partner Guy Jenkin had already experienced success with Drop The Dead Donkey when they decided to tackle "an authentic evocation of the glorious chaos that is life with small children". The result was the critically acclaimed TV hit Outnumbered. Andy joins Clive to discuss improvising with under-fives and his new Radio 4 comedy Old Harry's Game in which Andy stars as a particularly grumpy Satan who is hell-bent on banning Christmas.
And Jo Bunting talks to wine-taster and bon viveur Oz Clarke about his new mission to revive the good old British pub - along with drinking buddy Hugh Dennis - in BBC Two's Oz and Hugh Raise the Bar.
With festive music from The Puppini Sisters who perform Let It Snow and All I Want For Christmas from their new album Christmas with the Puppini Sisters.
Producer: Cathie Mahoney.
Listen to Loose Ends anytime, anywhere.