Main content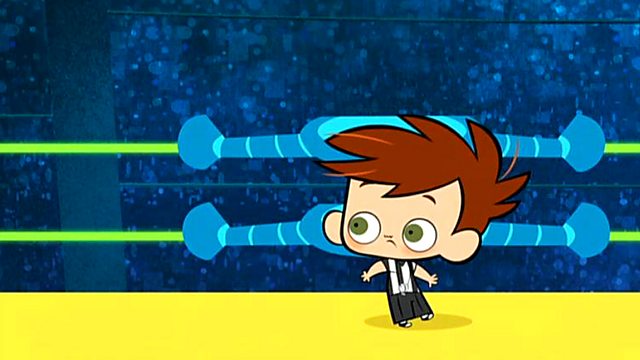 Children's animation featuring the little kid with the wild imagination. Eliot thinks an alien caterpillar has taken on his image to fool the others.
Children's animation featuring Eliot, the little kid with the mind-boggling imagination that turns the most commonplace situations into Hollywood action-adventure blockbusters.
One night, Eliot is awoken by strange lights. He discovers that they're coming from a tent, set up in his garden, inside which a mysterious silhouette is moving around. There's no doubt a giant alien caterpillar has landed outside his house.
The next morning, Eliot learns that the mysterious camper is none other than his cousin who has come to pay the Kid family a visit. The cousin is the spitting image of Eliot. For Eliot, this is no family resemblance: the alien caterpillar has taken on his image to better fool the others. From now on, Eliot, Mimi and Kaytoo have to foil the imminent invasion of giant caterpillars.