Main content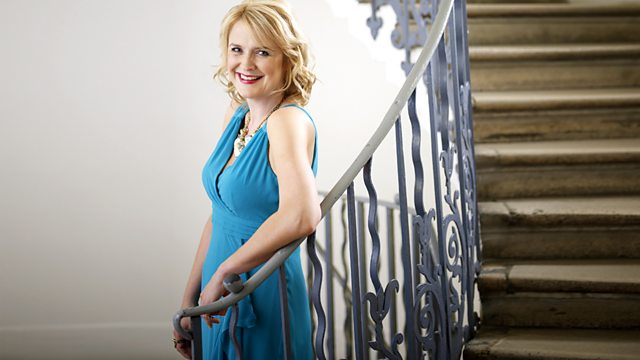 Friday - Sarah Walker
With Sarah Walker. Vejvanovsky: Sonata Natalis. CPE Bach: Sonata in G, Wq 62 No 19. Tchaikovsky: Swan Lake Suite. Bridge: Christmas Dance. Schubert: Symphony No 3 in D.
Our Friday Virtuoso is the soprano Emma Kirkby in Monteverdi's Exulta filia sion. Georg Solti conducts Tchaikovsky's Swan Lake Suite, Peter Wispelwey plays Vivaldi's Concerto in B minor, and Mikhail Pletnev performs CPE Bach's Sonata in G, Wq 62 / 19.
10.00
Pavel Josef Vejvanovsky
Sonata Natalis
The Academy of Ancient Music
Christopher Hogwood (conductor)
L'OISEAU LYRE 4101792
10.05
CPE Bach
Sonata in G, Wq 62 / 19
Mikhail Pletnev (piano)
DG 4596142
10.14
Tchaikovsky
Swan Lake Suite
Chicago Symphony Orchestra
Georg Solti (conductor)
DECCA 4558102
10.41
Bridge
Christmas Dance 'Sir Roger de Coverley'
Academy of Saint Martin in the Fields
Neville Marriner (conductor)
PHILIPS 4544442
10.46
Friday Virtuoso
Monteverdi
Exulta filia Sion
Emma Kirkby (soprano)
Anthony Rooley (lute)
CARLTON 3036600442
10.51
Schubert
Symphony No.3 in D
Chamber Orchestra of Europe
Claudio Abbado (conductor)
DG 4778687
11.15
Vivaldi
Concerto in B minor RV424
Peter Wispelwey (violincello piccolo)
Florilegium
CHANNEL CLASSICS CCS10097
11.32
Bach
Orchestral Suite No.4, BWV1069
Les Concert des Nations
Jordi Savall (director)
NAIVE ES 9958.