Main content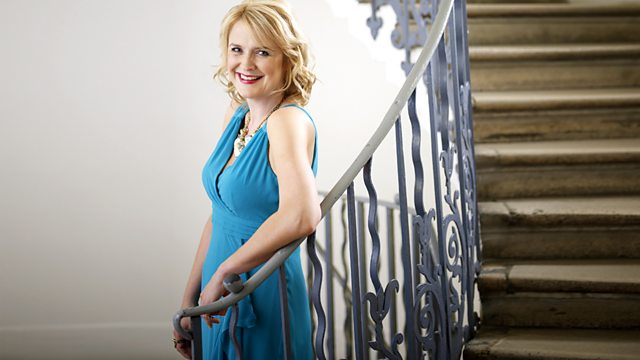 Thursday - Sarah Walker
With Sarah Walker. Delius: Winter Night. Rawicz: Snowflakes. Leroy Anderson: Sleigh Ride. Janacek: The Cunning Little Vixen Suite. CPE Bach: Sonata in E minor, Wq 59 No 1.
Today's highlights include Holst's A Winter Idyll, a group of three settings of In Dulce Jubilo, a recording of Saint Saens' Cello Concerto No.1 performed by Peter Wispelwey, CPE Bach's Sonata in E minor, Wq 59 / 1 and some seasonal light music. Plus there is a recording of Janacek's Cunning Little Vixen Suite conducted by Sir Charles Mackerras.
10.00
Delius
Three Small Tone Poems No.2 - Winter Night (Sleigh Ride)
Royal Scottish National Orchestra
David Lloyd-Jones (conductor)
NAXOS 8.556837
10.06
Thursday Light Music
Maryan Rawicz - Snowflakes
Leroy Anderson - Sleigh Ride
Nigel Ogden (Wurlitzer Theatre Organ, Free Trade Hall, Manchester)
OS210
10.12
Janacek
The Cunning Little Vixen Suite
Czech Philharmonic Orchestra
Charles Mackerras (conductor)
SUPRAPHON SU 37392032
10.32
Today's Group of 3 are settings of In Dulce Jubilo
Trad. (Arr Pearsall) In Dulci Jubilo
The Cambridge Singers
John Rutter (conductor)
COLLEGIUM COLCD106
Liszt
Weihnachtsbaum - Die Hirten an Der Krippe
Roland Pontinen (piano)
BIS CD 1164
Bach
In Dulci Jubilo, BWV729
Simon Preston (organ)
DG 4694202
10.42
CPE Bach
Sonata in E minor, Wq 59 / 1
Andreas Staier (fortepiano)
DEUTSCHE HARMONIA MUNDI 873674
10.51
Saint-Saens
Cello Concerto No.1 in A minor Op.33
Peter Wispelwey (cello)
German Chamber Philharmonic
CHANNEL CLASSICS CCS SA 16501
11.16
Mozart
Symphony No.27 in G K199
Danish National Chamber Orchestra
Adam Fischer (conductor)
DACAPO 6.220542
11.30
Bach
Cantata BWV133 'Ich Freue Mich in Dir'
Monteverdi Choir and Soloists
English Baroque Soloists
John Eliot Gardiner (conductor)
SOLI DEO GLORIA SDG127
11.49
Holst
A Winter Idyll
London Philharmonic Orchestra
David Atherton (conductor)
LYRITA SRCD 209.