Main content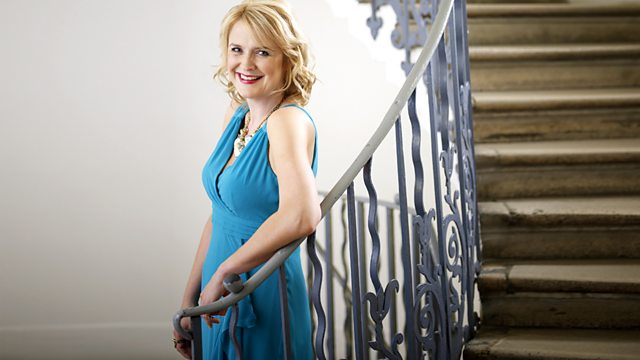 Wednesday - Sarah Walker
With Sarah Walker. Johann Schelle: Machet die Tore weit. Leighton: Snowflakes; Carol (Winter Scenes). Beethoven: Cello Sonata in C, Op 102 No 1. Poulenc: Un soir de neige.
Our Wednesday Award-Winner is a recording of CPE Bach's Sonata in E minor, Wq65 / 5. We continue our selection of wintery music with Tchaikovsky's Symphony No. 1 Winter Daydreams, plus there is a recording of Peter Wispelwey playing Beethoven Cello Sonata in C with the pianist Paul Komen.
10.00
Johann Schelle
Machet die Tore weit
Sachsisches Vocalensemble
Batzdorfer Hofkapelle
Matthias Jung (conductor)
CPO 7773322
10.09
Leighton
Winter Scenes - 'Snowflakes' and 'Carol'
Margaret Fingerhut (piano)
CHANDOS CHAN10601
10.15
Beethoven
Cello Sonata in C, Op.102 No.1
Peter Wispelwey (cello)
Paul Komen (pianoforte)
CHANNEL CLASSICS CCS3592
10.31
Poulenc
Un Soir de Neige
New London Chamber Choir
James Wood (conductor)
HELIOS CDH55179
10.44
Robert White
Magnificat
Stile Antico
HARMONIA MUNDI HMU 807517
10.59
Grieg
Two Elegiac Melodies, Op.34 No.2 - Last Spring
Oslo Camerata
Stephan Barratt-Due (conductor)
NAXOS 8.557890
11.03
Wednesday Award Winner
CPE Bach
Sonata in E minor, Wq65/5
Carole Cerasi (harpsichord)
METRONOME MET CD1032
11.12
Tchaikovsky
Symphony No.1 in G minor, Op.13 'Winter Daydreams'
Oslo Philharmonic Orchestra
Mariss Jansons (conductor)
CHANDOS CHAN 8402.