Main content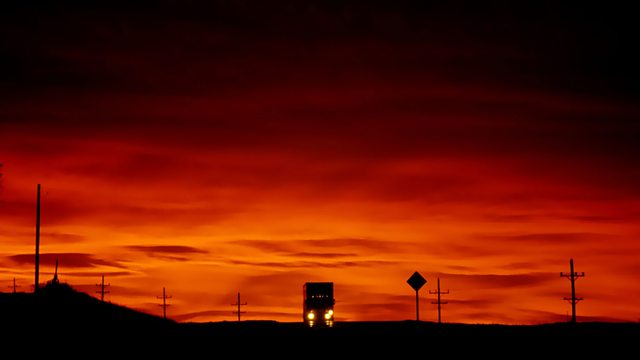 29/12/2010
John Shea presents a complete performance of Glinka's opera Ivan Susanin. Plus Mozart's Violin Concerto No 5 in A, as well as music by Berlioz and Salieri.
John Shea presents a complete performance of Glinka's opera Ivan Susanin. You can also hear Mozart's Violin Concerto no. 5 in A, Berlioz and Salieri
1:02 AM
Glinka, Mikhail Ivanovich (1804-1857)
Ivan Susanin
Bulgarian Television & Radio Mixed Choir; Mihail Milkov (conductor); Bulgarian Television and Radio Symphony Orchestra; Ivan Marinov (conductor); Nicola Ghiuselev (bass); Elena Stoyanova (soprano); Hristina Angelakova (mezzo-soprano); Rumen Doikov (tenor); Nikolai Stoilov (bass); Angel Petkov (tenor): Dimiter Stanchev (bass)
4:25 AM
Mendelssohn, Felix (1809-1847)
Fantasia No.2 in E minor (Presto) 'The little trumpeter' - from 3 Fantasias (Caprices) for piano (Op.16)
Danijel Detoni (piano) (b.1983)
4:27 AM
Mendelssohn, Felix (1809-1847)
Etude (Praeludium) in F minor
Jane Coop (piano)
4:30 AM
Berlioz, Hector (1803-1869)
Excerpts from La Damnation de Faust (Op.24) (1845)
Rotterdam Philharmonic Orchestra, Valery Gergiev (conductor)
4:42 AM
Doppler, Franz (1821-1883)
Fantasie pastoral hongroise (Op.26)
Ian Mullin (flute), Richard Shaw (piano)
4:53 AM
Lustig, Jacob Wilhelm (1708-1798)
Overture No.1 in C minor
Erwin Wiersinga (1822 Timpe organ of the Hervormde kerk, Middelbert)
5:01 AM
Auric, Georges (1899-1983) arranged by Philip Lane
Suite from 'The Titfield Thunderbolt'
BBC Philharmonic, Rumon Gamba (conductor)
5:06 AM
Grothe, Franz (1908-1982)
Illusion - from the film Illusion (1941)
Robert Kortgaard (piano), Marie Bérard (violin), Joseph Macerollo (accordion)
5:11 AM
Suolahti, Heikki (1920-1936)
Sinfonia Piccola (1935)
The Finnish Radio Symphony Orchestra, Kari Tikka (conductor)
5:32 AM
Salieri, Antonio (1750-1825)
Sinfonia in D major 'Veneziana'
Stavanger Symphony Orchestra, Fabio Biondi (conductor)
5:43 AM
Contant, (Joseph Pierre) Alexis (1858-1918)
Trio No.1 for violin, cello and piano
The Hertz Trio
6:02 AM
Mozart, Wolfgang Amadeus (1756-1791)
Violin Concerto No.5 in A major (K.219)
Pinchas Zukerman (violin/director), National Arts Centre Orchestra
6:32 AM
Türk, Daniel Gottlob (1756-1813)
Idyllische Pastorale
Gert Oost (1823 Bätz organ of the Grote kerk, Weesp), Bart van Buiteren (bass drum in "Es toben Sturm und Ungewitter")
6:37 AM
Bárdos, Lajos (1899-1986)-Weöres, Sándor
Winter is gone (Elmúlt a tél)
Hungarian Radio Choir, Lajos Bárdos (conductor) (MONO)
6:42 AM
Kadosa, Pál (1903-1983)
Sonatina on Hungarian Folk Songs
Zoltán Kocsis (piano)
6:47 AM
Bartók, Béla (1881-1945)
Andante in A major for violin and piano (1902)
Tamás Major (violin), György Oravecz (piano)
6:51 AM
Byrd, William (c.1543-1623)
Fantasia à 4
The Rose Consort of Viols
6:54 AM
Anon (17th century)
Tickle my toe
Concordia, Mark Levy (conductor)
6:56 AM
Allegri, Lorenzo (1567-1648)
Ballo detto le Ninfe di Senna - from Il primo libro delle musiche
Tragicomedia - Milos Valent, Peter Spissky & Dagma Valentova (violins), Hille Perle (viola da gamba), Alexander Weimann (harpsichord), Stephen Stubbs (chitaronne).