Main content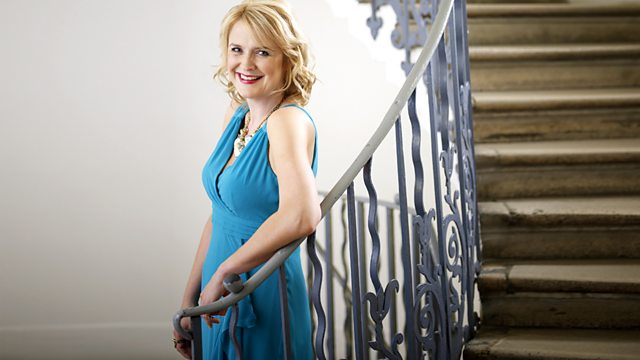 Tuesday - Sarah Walker
With Sarah Walker. Tchaikovsky: Cherevichki Overture. Manfredini: Concerto grosso, Op 3 No 12. Haydn: String Quartet in C, Op 76 No 3. Rimsky-Korsakov: Suite (The Snow Maiden).
Today's highlights include the overture to Tchaikovsky's comic opera Cherevichki, a group of three settings of O Magnum Mysterium, CPE Bach's 'Wurttemberg Sonata' and Schumann's Cello Concerto in A minor performed by Peter Wispelwey.
10.00
Tchaikovsky
Cherevichki - Overture
Teatro Lyrico Orchestra
Gennadi Rozhdestvensky (conductor)
DYNAMIC CDS287
10.12
Manfredini
Concerto Grosso, Op.3 No.12 'Pastorale per il Santissimo Natale'
Collegium Musicum 90
Simon Standage (director)
CHANDOS CHAN0754X
10.22
Today's Group of 3 are settings of O Magnum Mysterium
Poulenc O Magnum Mysterium
The Elysian Singers of London
Matthew Greenall (director)
CONTINUUM CCD 1043
Jacob Handl
O Magnum Mysterium
The Sixteen
Harry Christophers (conductor)
HYPERION CDA 66263
Lauridsen
O Magnum Mysterium
Chamber Choir of Europe
Nicol Matt (conductor)
HANSSLER 98272
10.35
Haydn
String Quartet, Op.76 No.3 in C
Amadeus Quartet
DG 4717623
10.57
Rimsky-Korsakov
The Snow Maiden - Suite
Scottish National Orchestra
Neeme Jarvi (conductor)
CHANDOS CHAN8327/8/9
11.10
CPE Bach
Sonata in A minor, Wq 49 / 1 'Wurttemberg Sonata'
Glenn Gould (piano)
SONY SMK52620
11.23
Schumann
Cello Concerto in A minor, Op.129
Peter Wispelwey (cello)
Australian Chamber Orchestra
CHANNEL CLASSICS CCS11097
11.46
Philipp Heinrich Erlebach
Furchtet euch nicht
Sachsisches Vocalensemble
Batzdorfer Hofkapelle
Matthias Jung (conductor)
CPO 7773322.