Main content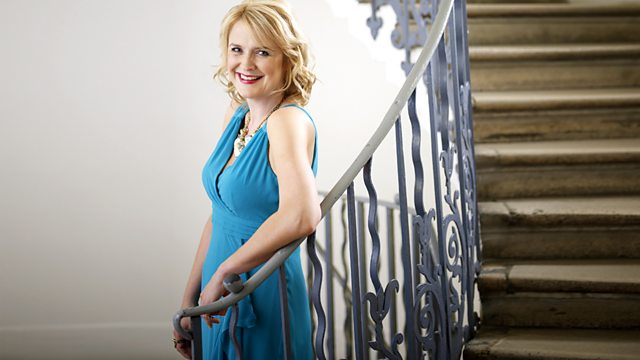 Monday - Sarah Walker
With Sarah Walker. Vivaldi: Concerto in C for two trumpets. Glazunov: Winter (The Seasons). Schubert: Sonatina in D for cello and piano. Elgar: The Snow. Suk: A Winter's Tale.
Today's highlights include Elgar's The Snow, CPE Bach's Sonata in A, Wq 55 / 4 and Schubert's Sonatina in D for cello and piano performed by Peter Wispelwey and Paolo Giacometti.
10.00
Vivaldi
Concerto for two trumpets in C, RV537
The English Concert
Trevor Pinnock (conductor)
ARCHIV 4352622
10.08
Glazunov
The Seasons, Op.67 - Winter
Royal Scottish National Orchestra
Jose Serebrier (conductor)
WARNER 2564614342
10.18
Schubert
Sonatina in D major for cello and piano, Op.137 No.1 (arr Wispelwey)
Peter Wispelwey (cello)
Paolo Giacometti (pianoforte)
CHANNEL CLASSICS CCS 9696
10.31
Charpentier
Messe de Minuit Sur Des Airs de Noel - Gloria
Boston Camerata
Joel Cohen (director)
NONESUCH 7559792652
10.37
Elgar
The Snow, Op.26 No.1
London Symphony Chorus
Northern Sinfonia
Richard Hickox (conductor)
EMI CDM 5655862
10.43
Suk
A Winter's Tale, Op.9
Berlin Comic Opera Orchestra
Kirill Petrenko (conductor)
CPO 7773642
10.59
Praetorius
Puer natus: Ein Kind geborn zu Bethlehem
Hassler Consort
Franz Raml (conductor)
MDG 61406602
11.07
CPE Bach
Sonata in A, Wq 55 / 4
Christopher Hinterhuber (piano)
NAXOS 8.557450
11.21
Puccini
La Boheme - Che Gelida Manina
Rodolfo: Guiseppe di Stefano (tenor)
Orchestra del Teatro alla Scala di Milano
Antonino Votto (conductor)
EMI 5850872
11.35
A look at last Saturday's CD Review round-up of 2010 anniversary composer releases.