Main content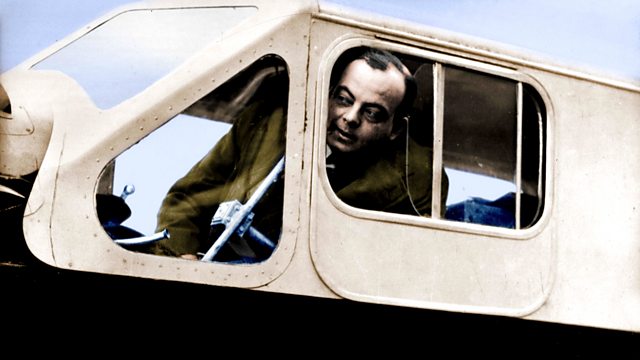 The Little Prince Died at Dawn
Screenwriter Frank Cottrell Boyce explores the life and work of pilot and writer Antoine de Saint-Exupery, whose career began and ended in the air.
Screenwriter Frank Cottrell Boyce soars amongst the winged words and short life of pilot and writer Antoine De Saint-Exupéry whose career began and ended in the air.
Pilot, poet, philosopher, journalist and inventor; Antoine De Saint-Exupéry (read by David Morrissey) opened the skies and the deserts to an astonished readership and left behind the most beautiful words on flight as well as The Little Prince.
He flew the perilous mail routes over mountains, sea and desert in the 1920's & 30's. Vividly conveying the danger and beauty in works such as Southern Mail and Night Flight, becoming a literary star in the process. By 1940, already ageing, and with a broken body from numerous crashes, he flew several high risk reconnaissance missions as France fell. For this he was awarded the Croix de Guerre.
He transformed this nightmarish experience into Flight to Arras his final aerial testament. Now exiled to America, in support of Free France, he found unexpected riches and adulation. There he began his most famous work, The Little Prince. But the call of the air and of duty was too strong for St Ex In 1944 he resumed operational flying.
Barely able to squeeze his bulky and battered frame into the cockpit of his unarmed P38 Lightning, St. Ex flew over his beloved France photographing enemy targets. On July 31st 1944 he vanished. Like the final instructions from his beloved creation, Little Prince, many have been waiting for his return ever since.
Readers David Morrissey & Claudia Coulter
Producer: Mark Burman.