Main content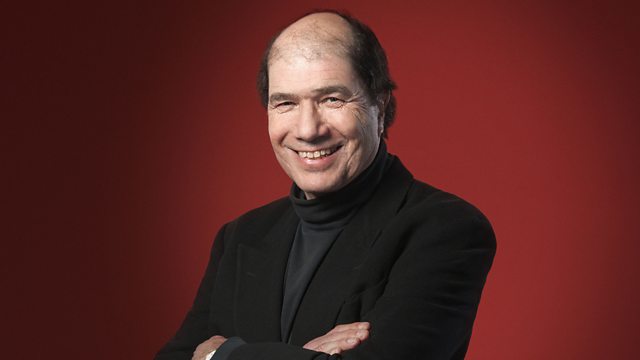 Pamela Stephenson Connolly
Michael Berkeley's guest is psychologist and writer Pamela Stephenson Connolly. Her choices include singing by Joan Sutherland and Kiri te Kanawa, plus Weill, Satie and Debussy.
Michael Berkeley's guest this week is the New Zealand-born Australian clinical psychologist, writer and former actor Pamela Stephenson Connolly, who is currently starring in the 2010 series of Strictly Come Dancing. After moving from Australia to London in 1976, she shot to fame on the 1980s TV sketch show 'Not the Nine O Clock News', alongside fellow-comedians Rowan Atkinson, Mel Smith and Griff Rhys Jones. She married comedian and actor Billy Connolly in 1989, and in 1996 gained a doctorate in clinical psychology in California. She now works in private practice as a psychologist, and in 2007 presented a series of programmes on the More4 TV channel called 'Shrink Rap. Her biography of her husband, 'Billy', won the 2002 British Book of the Year Award.
Her musical private passions, as revealed to Michael, include two Antipodean divas, Joan Sutherland singing an aria from Bellini's 'Norma' and Kiri te Kanawa singing Strauss's radiant song 'Morgen', written as a wedding gift for his singer bride. Pamela Stephenson also admires the voice of Lotte Lenya singing the Alabama Song from Weill and Brecht's 'Mahagonny'. There's also one of Satie's Gymnopedies for piano solo, a frog song played on Balinese gamelan instruments, which reminds her of time spent in Indonesia and traditional Scottish fiddle music (she currently lives in Scotland). Dance is represented by Debussy's atmospheric 'Prelude a l'apres-midi d'un faune', which Pamela saw as an erotically-charged ballet.
11 things we learned from Harry Enfield's Private Passions
Archive Unlocked: Two Decades of Private Passions