Main content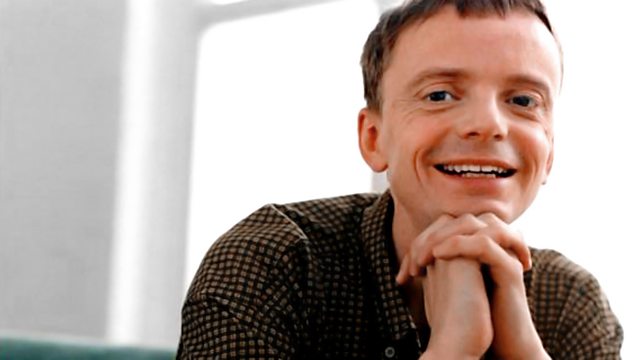 Matthew Herbert
Ivan Hewett introduces highlights from a performance at the 2010 London Jazz Festival of Matthew Herbert's work One Day, which is based on a single edition of a national newspaper.
Ivan Hewett introduces highlights from composer Matthew Herbert's concert at last month's London Jazz Festival. Working with the London Sinfonietta and The Guardian newspaper, Herbert constructed a musical score based on a single edition of a national newspaper - content ranging from international news to recipes, and incorporating the recorded sound of journalists' interviews and the printing of the papers themselves.
List of pieces and articles used:
(click on Guardian link below to read stories in full)
Printing Press
Aluminium printing press plates played by Tim Palmer
Auction / the rich man's prayer
Main section p.33 "Lehman art sale expected to raise £1m from mementos and masterpieces"
Eddie Fisher
Main section p.37 "Eddie Fisher Obituary"
The Guide p.33 "This week's new games: Dead Rising 2"
Brick
Weekend p.29 "We were looking for a nice, peaceful place near Jerusalem"
Weekend p.93 "Let's move to Budleigh Salterton, Devon"
Night Drive
Review p.20 "The Saturday Poem: Night Drive by Lydia Fulleylove"
Family p.4 "Why can't I remember Mum?"
Recorded piano introduction by John Taylor
The Mirror
Travel p.7 "Charleroi: Wish you were here?"
Weekend p.24: "The Yangtze: A river wild
Looking for a Rhythm
Weekend p.15 "Jonathan Franzen: I must be near the end of my career - people are starting to approve"
We're in Love
Review p.11 "Oil on water by Helon Habila"
Weekend p.99 "On the road: Mitsubishi Shogun Elegance 3.2"
Simple Mind
Performed by Eska accompanied on paper by the audience
Performers:
Baldur Brönnimann (conductor)
Matthew Herbert (live electronics)
Finn Peters (flute/saxophone)
Robin Mullarkey (bass)
Nick Ram (piano)
Tom Skinner (drums)
Eska (vocalist)
yeastCulture (visuals)
Sound Intermedia (sound projection)
Rosie Sykes (cooking)
Alys Fowler (gardening)
Barnaby Smyth (foley artist)
Recorded on the 20th November 2010 at the Royal Festival Hall
Stockhausen's Gruppen – What's the Big Deal?