Main content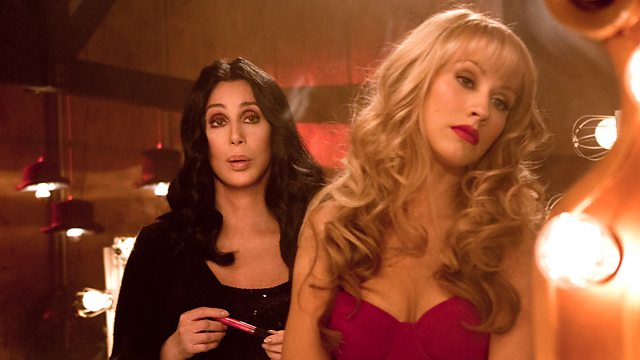 Kirsty Lang reviews Burlesque and offers the pick of new fiction for young children
With Kirsty Lang, including a review of two films about burlesque performers; an interview with Howard Overman, writer of Misfits and Dirk Gently; new fiction for young children.
With Kirsty Lang.
Two new films about burlesque performers arrive in our cinemas this week: Burlesque, starring Cher and Christina Aguilera, and On Tour, directed by and starring Mathieu Amalric. Writer and critic Adam Mars-Jones reviews.
Screenwriter Howard Overman, the man who gave superpowers to ASBO teenagers in his BAFTA-winning series Misfits, talks about his new TV drama, an adaptation of Douglas Adams' holistic-detective creation, Dirk Gently.
Recently on Front Row, the mezzo-soprano Cecilia Bartoli argued that not many composers wrote music for the singers of today. So is there a lack of harmony between contemporary composers and singers? The composer William Mival and the soprano Lynne Dawson debate the score.
Georgia Coleridge, children's book editor of The Daily Mail, gives her selection of picture-books and new fiction for young children. PLEASE SCROLL DOWN FOR LISTINGS.
Chapters
BURLESQUE FILMS

Burlesque, starring Cher and Christina Aguilera, and On Tour, directed by and starring Mathieu Amalric, reviewed.

Duration: 06:09

HOWARD OVERMAN

Screenwriter Howard Overman on his tv series The Misfits and his new drama, Dirk Gently.

Duration: 08:40

WRITING FOR VOICE

Composer William Mival and soprano Lynne Dawson discuss the difficulties contemporary composers face when writing for singers.

Duration: 07:24

CHILDREN'S PICTURE BOOKS

Children's book editor Georgia Coleridge gives her selection of picture-books and new fiction for young children.

Duration: 06:01