Main content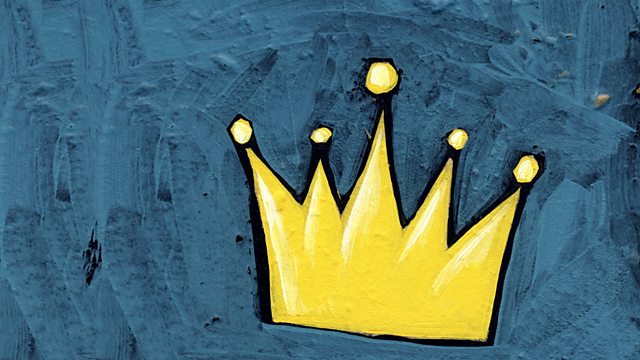 Monarchs
Texts and music on the theme of monarchs, with readings by Samantha Bond and Simon Chandler. Includes Shakespeare, Schiller and Carroll, plus Handel, Walton, Donizetti, Schumann.
Kings and Queens have long possessed the imaginations and financed the careers of poets, playwrights and composers. Readers Samantha Bond and Simon Chandler play a host of historical kings and queens, from Shakespeare's Henry V and IV to Schiller's Queen Elizabeth I and Lewis Carroll's Queen of Hearts.
Royal coronations with their pomp and visual grandeur have inspired some of the greatest music ever written. Handel's Zadok the Priest and Walton's Crown Imperial provided the soundtracks to the coronations of George II and VI respectively; and we hear Samuel Pepys relate the incredible sight of '24 violins' at the coronation of Charles II in 1661.
The predicament of kingship was one of Shakespeare's most enduring fascinations, his Henry IV and V soliloquize in some of his greatest verse on the isolation of the ruler's plight, an isolation that may have been understood only too well by Shakespeare's great patron: Elizabeth I. Music by Donizetti and Schumann, and drama by Schiller capture the tragedy of Elizabeth's relationship with her passionate cousin Mary, Queen of Scots; whose last letter we hear, written on the eve of her execution.
Music Played
Timings (where shown) are from the start of the programme in hours and minutes
Simon Chandler

Extract from the diary of Samuel Pepys

Simon Chandler

Extract from Shakespeare's Henry V, Act 3, scene 1

Samantha Bond

Extract from Schiller's Mary Stuart

Samantha Bond

Extract from the last letter of Mary, Queen of Scots

Samantha Bond

The Execution of King Charles by Andrew Marvell

Samantha Bond

Our Widowed Queen by Christina Rossetti

Simon Chandler

Extract from The Death of King Arthur by Tennyson

Samantha Bond

A Remembered Queen by Siegfried Sasoon

Simon Chandler

Extract from Henry IV part ii by William Shakespeare

Simon Chandler

Ozymandias by Percy Bysshe Shelley

Samantha Bond

Queen Djenira by Walter de la Mare

Simon Chandler

The Statue of Our Queen by Henry Lawson

Samantha Bond

Extract from Alice in Wonderland by Lewis Carroll