Main content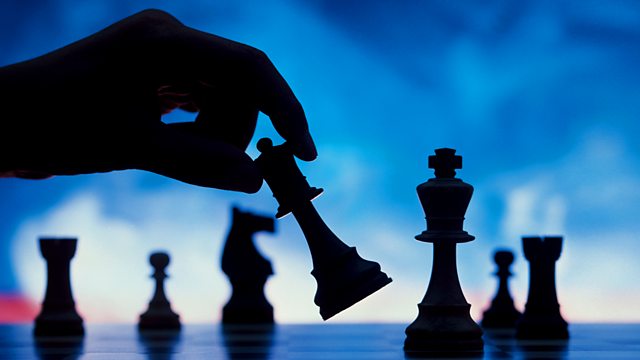 The Royal Game
Adaptation of Stefan Zweig's novella about chess madness. Imprisoned by the Gestapo, Dr Berg steals a book of chess puzzles and learns to play inside his head.
The Viennese writer Stefan Zweig, most famous for Beware of Pity, wrote the original Schachnovelle or Chess Novel in 1942. The translator is Anthea Bell.
It is the story of Dr. Berg (Paul Rhys) a well to do German banker who is interrogated by the Gestapo who want to find out where influential members of the Clergy and aristocrats have hidden their money. They hold him in a deserted hotel in solitary confinement in order to break him down. But he steals a book of chess puzzles from a guard and this keeps his mind active. Unfortunately after learning to play games in his head Dr. Berg goes mad.
Dr. Berg ..... Paul Rhys
The Interrogator ..... Rupert Young
The Writer ..... Kevin Trainor
Katz ..... Allan Corduner
McConnor ..... Hamish Clark
Centovic/Bennett ..... Sandy Grierson
Servant /Nurse ..... Madeleine Brolly
This original adaptation for radio is by Yolanda Pupo-Thompson who also wrote The Hybernaculuum which was a day in the life of the naturalist the Rev Gilbert White.
The play was recorded on location in a deserted mansion in Belgrave Square by the sound designer Joe Acheson.
Music is from Carl Orff's Schulwerk
Director Matt Thompson.
Last on