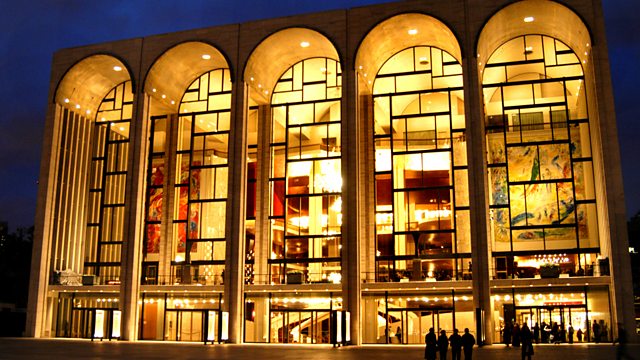 Verdi's Don Carlo
Don Carlo, the son of Philip II of Spain meets Elisabeth, the daughter of the King of France, whom he must marry to unite the two countries. He falls in love with her straight away, and when news reaches him that his father has decided to marry Elisabeth himself, he is devastated. This sets in motion a sequence of events with tragic consequences for everybody. In this live matinee performance from the New York Metropolitan Opera, Yannick Nézet-Séguin conducts a cast including Marina Poplavskaya, Yonghoon Lee and Simon Keenlyside.
Presented by Margaret Juntwait with guest commentator Ira Siff.
Elisabeth de Valois ..... Marina Poplavskaya, soprano
Eboli ..... Anna Smirnova, mezzo-soprano
Don Carlo ..... Yonghoon Lee, tenor
Rodrigo ..... Simon Keenlyside, baritone
Philip II ..... Giorgio Giuseppini, bass
Grand Inquisitor ..... Eric Halfvarson, bass
Yannick Nézet-Séguin ..... Conductor
Chorus and Orchestra of Metropolitan Opera.
Last on