Main content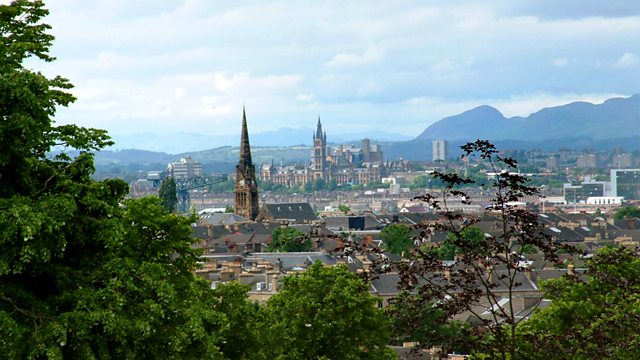 When Bob Boxer falls for a seductive TV presenter, his detective partner Shona Doberman grows suspicious. Stars Anita Vettesse.
When Boxer and Doberman are called to investigate the brutal murder of a popular Scottish actor, they become entangled (as you do) in a web of intrigue.
Things get even stickier when Boxer seems to fall for the murdered man's widow - seductive breakfast TV star Marion Swann. Doberman's suspicions are aroused. Boxer is just aroused...
Alastair Jessiman's comedy police drama features grizzled old-school, cardigan-wearing detective, DI Bob Boxer - and more instinctive, BlackBerry-wielding young sidekick, DS Shona Doberman.
Listen out for a blink-and-you-miss-it cameo from one of the stars of the show which "inspired" Boxer and Doberman - ITV's Taggart. (Clue: his appearance is a tea-time treat...)
DI Boxer ..... Finlay Welsh
DS Doberman ..... Anita Vettesse
Marion Swann ..... Juliet Cadzow
Mackenzie Baxter ..... Sean Scanlan
Joe Macnamarra ..... Alastair Jessiman
Director: David Jackson Young
Made for BBC Radio 7 by BBC Scotland and first broadcast in 2010.
Last on
More episodes
Next
You are at the last episode
Broadcasts