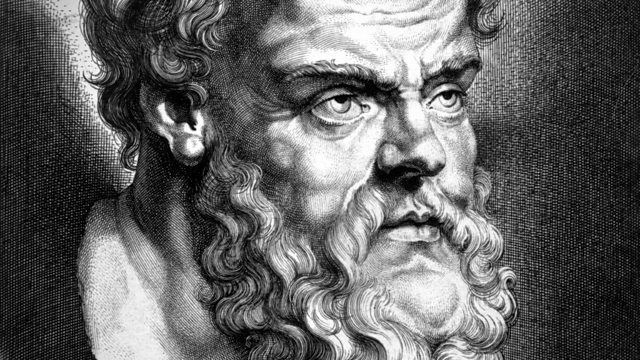 Episode 3
Written by Bettany Hughes.
Socrates lived in a city that nurtured the key ingredients of contemporary civilisation - democracy, liberty, science, drama, rational thought- yet, as he wrote nothing in his lifetime, he himself is an enigmatic figure. "The Hemlock Cup" tells his story, setting him in the context of the Eastern Mediterranean that was his home, and dealing with him as he himself dealt with the world.
War engulfed much of Socrates' life. Now a young man, he must take up his sword and fight for his beloved Athens.
Abridged by Libby Spurrier
Reader: Bettany Hughes
Producer: Joanna Green
A Pier production for BBC Radio 4.
Last on