Main content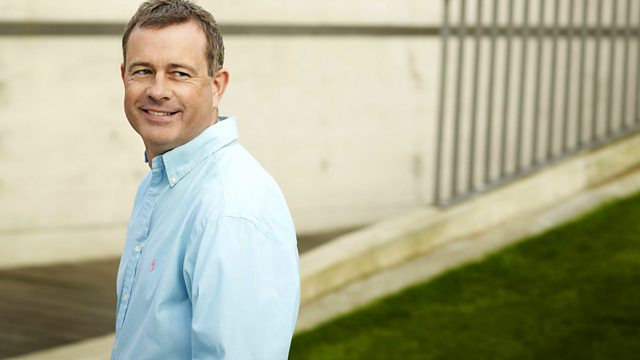 Friday - James Jolly
With James Jolly. Fucik: Entry of the Gladiators. Kalliwoda: Concertino for oboe and orchestra, Op 110. Allegri: Miserere. Debussy: Suite bergamasque. Strauss: Four Last Songs.
With James Jolly. This week exploring One-Hit Wonders, Mendelssohn's Music for String Quartet, and recordings by soprano Gundula Janowitz.
Today's highlights include Allegri's Miserere, Debussy's Suite bergamasque and Gundula Janowitz singing Strauss's Four Last Songs. Our Friday Virtuoso is Clifford Curzon in Litolff's Scherzo symphonique.
10.00
Fucik
Entry of the Gladiators, Op.68
Czech Philharmonic Orchestra
Vaclav Neumann (conductor)
WARNER APEX 0927 48752 2
10.03
Kalliwoda
Concertino for oboe and orchestra, Op.110
Thomas Indermuhle (oboe)
Estonian National Symphony Orchestra
Milan Turkovic (conductor)
CAMERATA CM 28158
10.18
Allegri
Miserere
The Tallis Scholars
Peter Philips (director)
GIMELL CDGIM 999
10.30
Debussy
Suite bergamasque
Pascal Roge (piano)
DECCA 443 021-2
10.48
Mendelssohn
String Quartet No 1 in E flat, Op.12
Coull String Quartet
HYPERION CDA66397
11.12
The Friday Virtuoso is Clifford Curzon.
Litolff
Scherzo (Concerto symphonique No.4 Op.12)
Clifford Curzon (piano)
London Philharmonic Orchestra
Adrian Boult (conductor)
DECCA 466 376-2
11.34
Strauss
Four Last Songs
Gundula Janowitz (soprano)
Royal Concertgebouw Orchestra
Bernard Haitink (conductor)
DG 477 5832.